*From the man who made a 20,000% gain from Ripple*
Introducing…
GIGACOINS
*Special online presentation goes live in:*
I'm going to share two crypto plays that could turn £50 into as much as £7,500!
DO NOT MISS IT!
If you want to take a run at the biggest returns in financial history… get your name down now!
Cryptos have re-taken financial markets by storm!
Once again we are seeing tiny coins making outrageous climbs in price.
I'm a big game hunter and I can smell blood!
I hope you can too.
Because…
If you hold bitcoin or Ethereum.
If you know how to buy and sell cryptos…
If you accept – and embrace! – the high risks of this market…
And if you can sense the opportunity to make potentially LIFE-CHANGING returns from what's going on…
Then act quickly – because my special GIGACOINS broadcast goes live this Tuesday at 2pm.
My #1 priority right now is to get you clued-up on the TWO coins I believe could be NEXT to surge up the price charts.
These surface-to-air moves have already started… Since the turn of the year, these under-the radar moves could have made you a small fortune:
Past performance is not a reliable indicator of future results
CHAINLINK: UP 1,175%
BAT: UP 141%
BINANCE: UP 433%
TEZOS: UP 132%
(1st January – 3rd July 2019)
I call cryptos like these "GIGACOINS" because when they ignite, they are capable of stupendous, exponential growth.
We go live on

Tuesday 16th July at 2pm

– do NOT miss out
I'm talking about moves that have the potential to make you as much as 150-times your stake.
Forecasts are not a reliable indicator of future results
That's a shot at £7,500 for every fifty quid you put in.
Or, if you're more adventurous, £1,000 into £150,000!
You know your level. You know your risk tolerance. You understand that you should never invest more than you can afford to lose.
Are the risks worth it – for me, no bloody doubt about it!
Because nothing else on the market, nothing else in HISTORY, can move the needle on your wealth like a GIGACOIN on the rise.
I have prepared a special online presentation – released at 2pm on Tuesday 16th July – to bring you in on two opportunities I am very excited about…
More excited than when I bought bitcoin for $12…
Past performance is not a reliable indicator of future results
More excited than when I bought Ethereum for $10….
More excited even than when I cashed out on Ripple in 2017 for a whopping 20,000% gain!
Forecasts are not a reliable indicator of future results
The big, mind-bending gains in revolutions like this are made by early-moving risk takers. I hope that's you. I hope you understand that a tiny sliver of your risk capital – money you can afford to lose – could mint you thousands, even hundreds of thousands of pounds in return.
This is not for newbies. I am not going to hold your hand. I want savvy crypto investors who already hold currencies like Bitcoin and Ethereum.
This is going to be a raid on the fastest-rising market in history. So I want a capable crew.
Got it?
Get your name down now to make sure you see it:
The moment you confirm, you will be eligible to receive a special bounty of valuable and useful crypto investing research.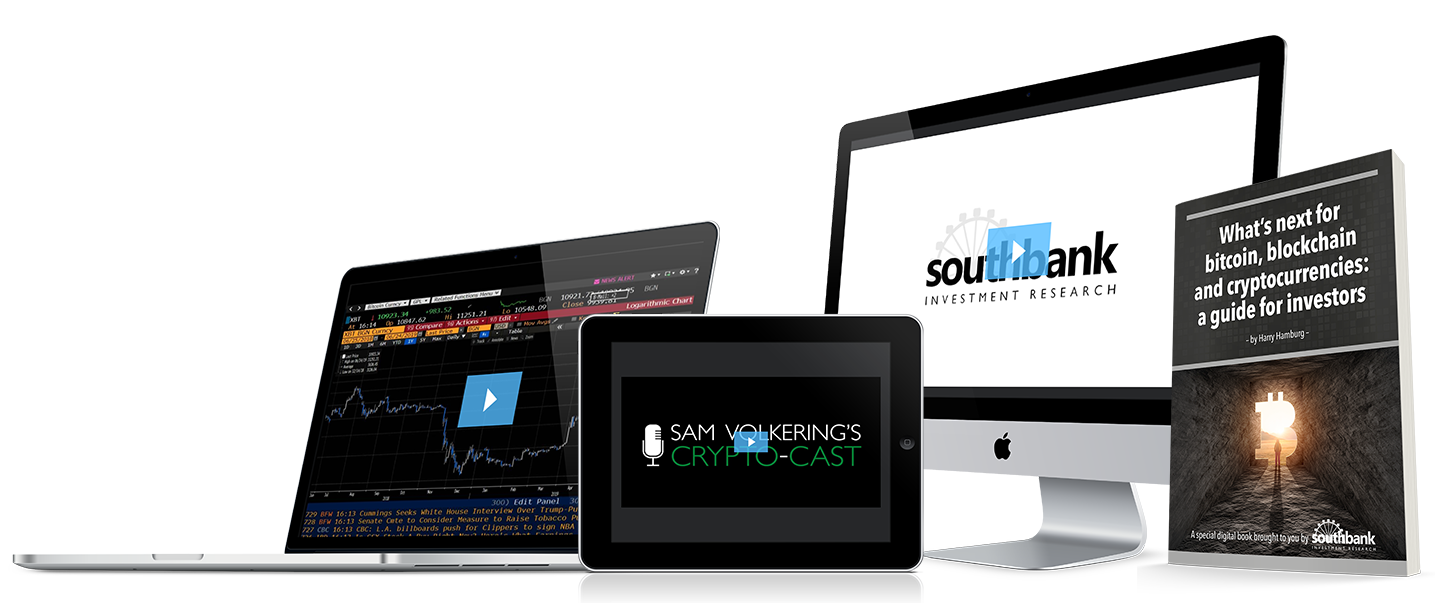 "A Beginner's Guide to Investing in Crypto" – worth £50
Free e-book: "What's next for bitcoin, blockchain and cryptocurrencies: a guide for investors – worth £50
Video prep series – exclusive analysis on the crypto resurge – worth £50
"The CryptoCast" – a special situation podcast usually hidden behind out paywall
Your guide, podcast, videos and e-book are worth over £100. But they are FREE for you, if you get your name down now (below). And they are yours to keep and use to help you improve your crypto investing for years to come.
You can only gain access to this valuable research if you get your name down, now:
One last thing…
THE "CRYPTO CHARTBREAKER" GIVEAWAY!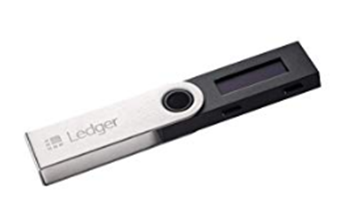 A select few who tune in will qualify to receive a special gift…
The Nano S cryptocurrency hardware wallet.
This is the best cold storage device on the market. It's the one I use. The retail price may be £50 but the true value is PRICELESS.
This little beauty will keep your crypto holdings safe as possible…
And I have purchased 150 of them to hand over to the first to join my raid on the once-more-raging crypto market.
Demand will be high, so be prepared to do what it takes to grab one at 2pm on Tuesday, 16th July.
The first step to putting yourself in the running for this device… and the enormous crypto returns that my two picks could generate is:
GETTING YOUR NAME DOWN BELOW!
That's it.
Then all you will need to do is receive the valuable free research I am going to send to you…
And then tune in from 2pm on Tuesday 16th July when my special presentation goes live.
You'll get a private viewing link and you'll have everything you need…
Forecasts are not a reliable indicator of future results
Ready to dive into the only market in history that is capable of turning £200 into a small fortune.
I can't wait!
Because THIS is it. THIS is the moment crypto investors have been waiting for. It is happening RIGHT NOW.
And you have, what I believe to be, the once-in-history chance to benefit from it. At 2pm on Tuesday, 16th July, that is precisely what I am going to show you my personal strategy for profiting from the crypto boom!
So don't miss out – get your name down to learn everything there is to know about my TOP TWO investments in this brand NEW crypto bull rush!