The moment you register for free access, we will UNLOCK an exclusive series of gold research reports and videos – worth £200!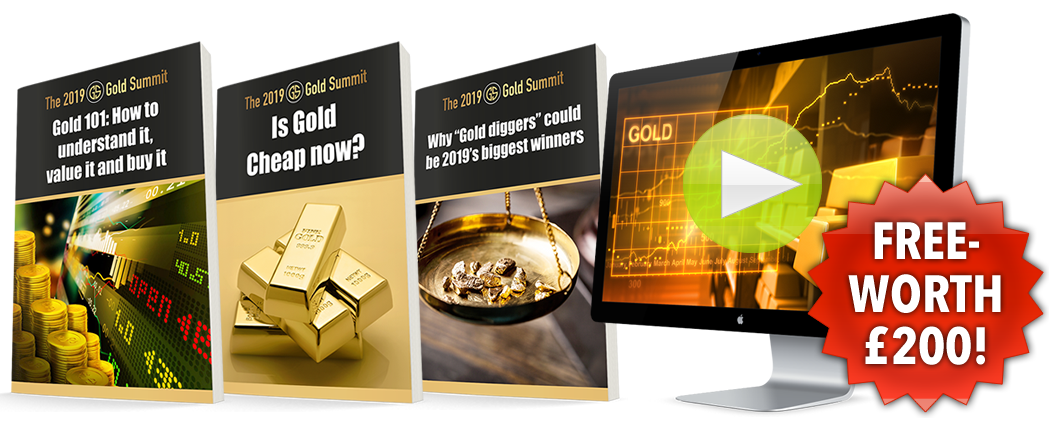 Now, let me explain who I am and why I have called this urgent summit, which starts broadcasting from 9am – Monday 9th September…
"Get into gold NOW…
or you will regret it"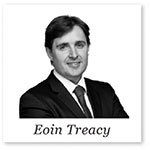 My name is Eoin Treacy.
I've invested in gold and gold stocks for nearly two decades.
That means I've seen mania before.
The boom from 2000 to 2011 was blistering.
Gold shot up in price from $283 an ounce, to over $1,700.
As a private wealth manager, I told my investors to get out damn near the top. Those that took action would have pocketed a fortune from it: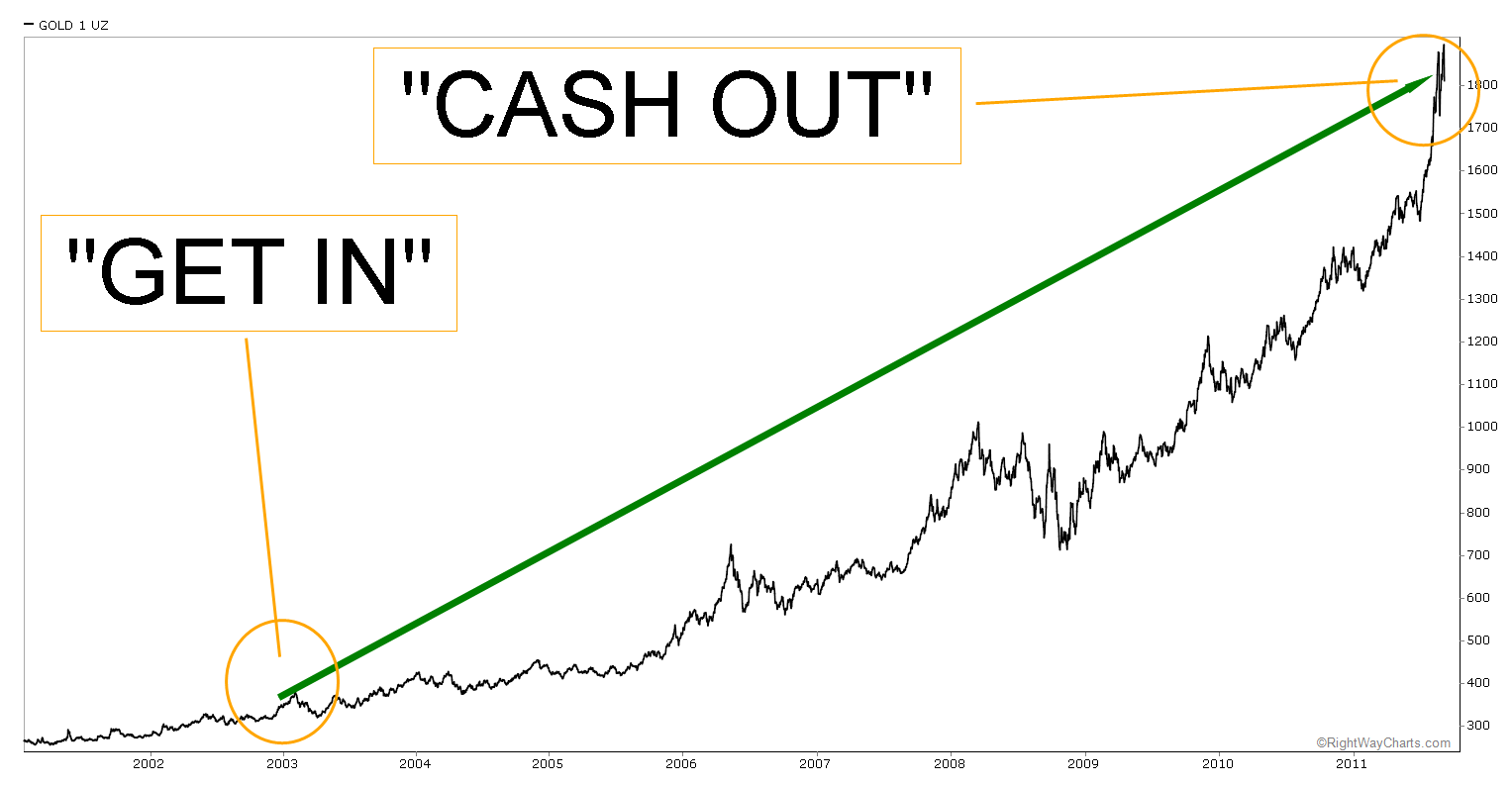 We've only opened the doors to this summit once before. That was in March. It was the first time we'd flown in so many insiders and specialists. And the response from those who tuned in was totally overwhelming:
"I'm confident he can guide me to my first million." JH
"Absolutely excellent! I would have no hesitation recommending this summit!" S. Lakhani
"Excellent informative discussions. Watching the summit provides vital understanding of the gold market, what is driving it and how to invest in gold to insure your portfolio against the coming bear market. They were all brilliant and held my attention throughout." ,John P
"Really enjoyed it, very interesting from all speakers. Would recommend the summit to anyone who is sceptical about fiat currency. Investing in stocks. I am new to this, in fact his first recommendation is the first time I have ever bought stocks." DA
"Excellent and would strongly recommend." Paul Francis
Past performance is not a reliable indicator of future results
That was the biggest price surge in gold's illustrious history…
So far.
Because even that rampant run could look like NOTHING in comparison to what's around the corner.
That is why I have urgently called The 2019 Gold Summit – and made it easily – and freely – available online for you to watch.
Over five days, we will dive into what makes the gold market tick… and why this year could see the biggest gold-price shock in history.
We are preparing five special summit episodes for you to watch, featuring our world renowned experts.
Every morning – starting from 9am on Monday 9th September – you'll gain access to a new episode.
You will have a whole 24 hours to watch each one. At no cost whatsoever.
No travelling to a strange location. No queuing for seats. I've arranged this summit so you can give your undivided attention from the comfort of your own home.
And it is crucial you do not miss a thing:
My latest research reveals a coming together of powerful forces that could soon trigger a huge spike in demand for gold and gold stocks…
But only if you move ahead of it.
In our special 5-day summit, starting on Monday 9th September, let the best gold investors and insiders in the world show you:
Why gold demand could hit an all-time high
How to profit, even AFTER the price has soared
The one gold investment to avoid at all costs
And that is just a taster of what you will discover – for FREE – if you register for free online access below now:
"Enlightening, informative, educational. An excellent selection of interviews with the people in the know. Well done guys for putting this together brilliantly. It's opened my eyes to a major source of security with huge investment opportunity." IRH, Worthing
"Remarkable insight to the whole story and bang up to date. The summit was fantastic, experts across the subject and presented so it all could be digested at convenient times." David H
"Worth all the concentration and note-taking, literally a gold-mine of information and contacts. One of the best things I've ever participated in to help me secure my future. A must-see for anybody interested in or involved with finance. Congratulations and grateful thanks to all the organizers and participants." R.A Carnegie
"Disaster insurance"
But there is a flipside. A dark side.
The forces set to push gold to historical highs should be of great concern to every saver, investor and home owner in Britain.
All the crucial indicators I trust tell me that a new global financial crisis is imminent.
And the next catalyst could come from any number of flashpoints:
The escalating US-China trade war
A no-deal Brexit
Populist political uprisings
The brewing European banking crisis
Rising interest rates
The end of China's growth boom
A central bank "civil war"
Russia's increasing military threats and political sabotage
An inevitable, looming global "debt reckoning".
The fuse has been lit, and it's going to be a short one.
No-one can say WHEN one of these flashpoints ignites the next catastrophe.
But I think it is utter madness not to prepare for a blow-up – and prepare SOON.
If you have your wits about you, I think you already sense the financial system is on borrowed time.
Markets have been too high for too long…
Debts are too big…
And there is no bail out big enough to save us this time…
The "big one" is coming: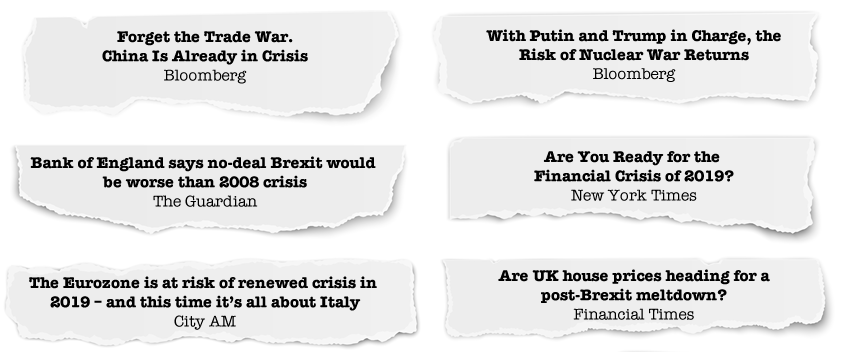 History tells us that when global crises on this scale ignite, gold demand can skyrocket… and with it, the price.
For 6,000 years people have turned to gold to preserve their wealth. And in times of financial peril – it can mean more than wealth. It can mean survival.
That's why those in the know are already stocking up, predicting and preparing for a gold surge: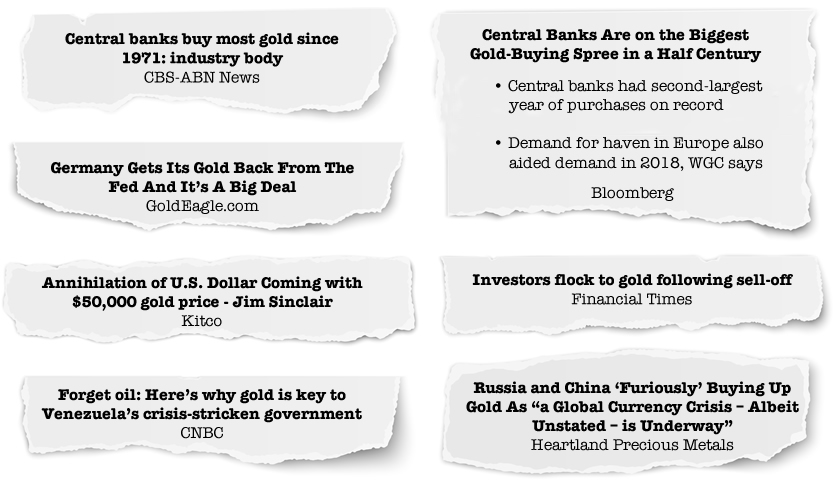 Quite simply:
I've never seen a better time in the last 20 years to make a strategic move into gold…
And, in particular, certain gold stocks I'd like to tell you about in our urgent summit.
Those are the stakes: It's make or break time.
Forecasts are not reliable indicators of future results
Get on the right-side of what's happening and you could make serious money as investors flock to gold for safety.
Get trapped on the wrong side and you may see your wealth diminished, and regret your inaction.
I want to help you separate yourself from that fate.
That's why I have taken urgent action and flown in the best investors I know for The 2019 Gold Summit…
To cut through the noise… reveal to you the truth behind the headlines… and show you how to take advantage of what is happening, not become a victim of it.
Very soon, we will offer the wider public access to this summit for £500…
For a very limited time – you have a window to sidestep the ticket price entirely… and gain FREE ACCESS:
You can watch every minute of the exclusive interviews, presentations and talks we will be broadcasting from our London HQ…
You will be "in the room" with investors on the frontline of the market who control billions in capital, with hundreds of thousands of avid followers, clients and readers worldwide.
You will be free to download all of the special research reports and videos (worth over £200) we have produced to prepare you for the summit…
All at no cost. You do not pay a penny.
These are experts that EVERYONE wants insight and analysis from…
That's why they have been in demand on Bloomberg TV, Reuters, CNBC, CNN, Forbes, BBC World Service, Kitco and Financial Sense.
And the ONLY way to see what they have to say about the future of gold is to reserve your free viewing pass TODAY.
Get your name down for the online summit below to sidestep the £500 ticket price…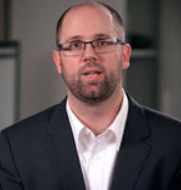 "This could be the most important conference about gold you ever attend. I've been going to meetings about gold for twenty years (some tiny, some very large). But none with the calibre of presenters Southbank has lined up for this Gold Summit.
If you want to know why gold still matters to the world's financial system and what role it will play in the future – plus how you need to position yourself for maximum safety AND profit – sign up for the summit. Run. Don't walk."
Dan Denning, gold investor and author of 'The Bull Hunter'
Ok, so let's run through exactly who you will be hearing from on the big day:
The 2019 Gold Summit Roll Call
A who's who of world renowned gold investors, experts and insiders:

I have pulled out all the stops to bring together investors and experts who are going to give you deep insight into the gold market.
Not the old news you see in the papers. Not the rumours you read online. But real market intelligence.
All told, you'll be getting more than 125 years' worth of combined gold investing wisdom and acumen.
And they are going to speak in plain English, no jargon or insider speak…
They are flying in for one clear purpose: to help you understand why now is such a make-or-break time for anyone with money in gold, stocks, property or plain old savings in the bank.
Collect your free pass to The 2019 Gold Summit now – and you will hear from:
Grant Williams on the return of the gold standard

There's a reason it cost $2,699 to hear Grant Williams' keynote speech at the 2018 Stansberry Alliance Conference: he is one of the most respected authorities on gold in the world. Grant is also a publisher of Things That Make You Go Hmmm, one of the most popular and widely read financial publications in the world. This is a rare chance for you to hear insight from a real gold insider – for free.
John Butler on the future of gold as money

A number #1 ranked investment strategist by Institutional Investor magazine, John Butler's resume is truly impressive. Over 20 years' experience in international finance, he has worked for Deutsche Bank and Lehman Brothers. Not only is John on record having anticipated the great gold bull market of the 2000s, but also the US housing market crash of 2007-09 and the protracted euro debt crisis. John's publications include The Golden Revolution, which has been regularly cited in The Wall Street Journal and Financial Times.
Simon Mikhailovich on unplugging your wealth from the financial system

Simon Mihailovich emigrated from the Soviet Union with just $100 in his suitcase. After putting himself through university with a M.S. in Business from the University of Baltimore and a B.S. from John Hopkins University, he co-founded Eidesis Capital in 1998, which was responsible for over $2.5B of capital. Simon performed the miracle of saving his clients' money from the collapse of Lehman Brothers. He now manages Tocqueville Bullion Reserve.
Luke Gromen on the weaponisation of money

Luke Gromen's career began on Wall Street in the mid-1990s. He went on to co-found the Cleveland Research Company, moving on in 2014 to found "The Forest For The Trees", a macro/thematic research firm. Luke's contrarian views won't be seen in the mainstream media. And that's what make them so valuable. He is widely respected as a go-to voice on gold.
Alasdair Macleod on China's gigantic gold hoard (and what it plans to do with it)

Alasdair Macleod has been a master of the markets for over four decades. It took him only nine years to become a senior partner of his first firm. Since then his experience encompasses equity and bond markets, fund management, corporate finance and investment strategy. It comes as no surprise that CNBC has featured him for his expertise on gold. Alasdair is also Head of Research for GoldMoney.
Ronald-Peter Stoeferle on why "In Gold We Trust"

Ronald-Peter Stoeferle shot into the headlines when he forecast the price of gold rising from USD 2,300/ounce – at a time when the price was only USD 500. His widely celebrated report titled "In GOLD we TRUST" drew international coverage on CNBC, Bloomberg, The Wall Street Journal and Financial Times.
Not forgetting your host for the summit…
Boaz Shoshan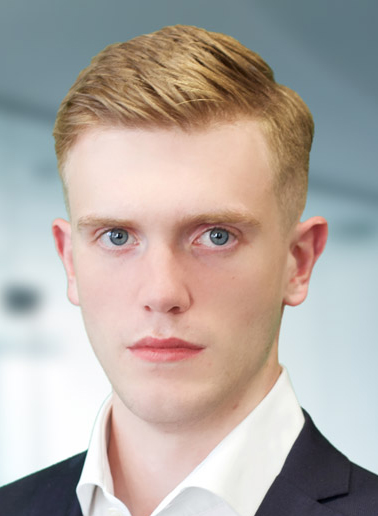 I asked Boaz to host the event as he is a noted expert on gold in his own right and producer of a well-received podcast on the precious yellow metal. Boaz is the managing editor of the newsletter Zero Hour Alert and writes daily for the popular "big-picture" e-letter Capital & Conflict.
And of course myself, Eoin Treacy, on why I believe now is the best time in a century to get into gold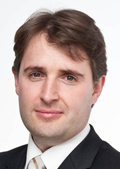 Winning an award for my asset protection fund has been the highlight of my career so far. I am currently entrusted with $600m in family wealth. I consult at some of the biggest corporations in the world. And my private seminars – attended by the managers of some of the biggest funds going – cost £2k a day. But at heart I am a trader and I called The 2019 Gold Summit to show you why gold could be the trade of the decade.
Our five-episode summit series is essential viewing for anyone keen to learn more about how financial world works…
… and the powerful forces that look set to send investors rushing into gold.
In the future the price will be £500.
Claim your free access now – while it's still available:
Who is this summit really for?

"This summit is essential viewing for anyone who is serious about protecting and growing their personal wealth in the face of historic political and financial upheaval. At a time of massive global indebtedness, the prospect of inflation has to be a serious concern. Gold is the natural and time-honoured response to that concern. "
Defensive Investor of the Year winner and £150m wealth manager, Tim Price
If you already have some money in gold – coins, bullion, futures or stocks – I believe you'd be foolish not to hear what's going on behind the scenes.
Even if you disagree with some of the controversial opinions and evidence… you will be better informed than ever before.
And if you've never invested in gold but want to know how the market works… and what could soon send it soaring… you will never have a higher quality array of speakers to learn from.
The only way to watch the summit (for free) is to get your name down below.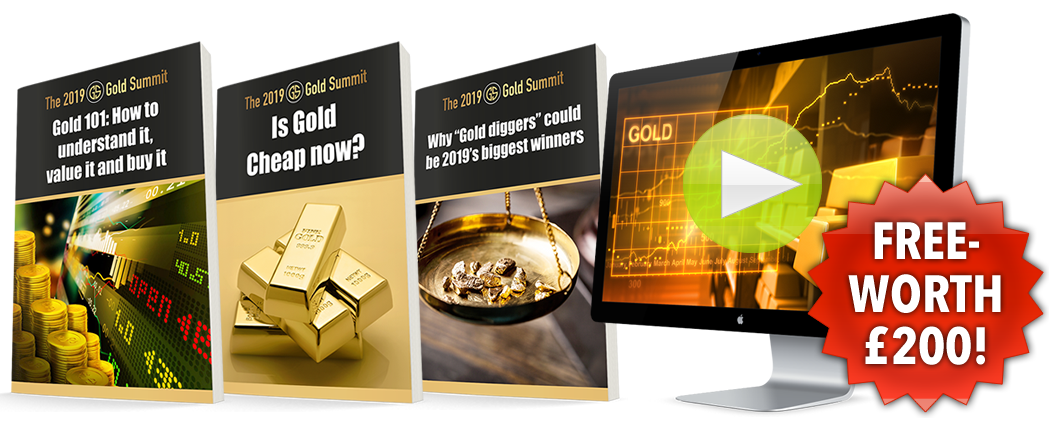 Reserve your free viewing pass now and you will also secure exclusive I've produced to get you ready for the summit – at no cost.
FREE primer report #1: Gold 101: How to understand it, value it and buy it
First, I need to clue you in on gold's important role in the financial system. Then we get practical -- I'll run you through how to buy gold, which gold assets you can purchase (and why), where you can buy them, and how to store them.
FREE primer report #2: Is gold cheap now?
In this crucial briefing, I'll show you why gold is a bargain right now… and how a coming "currency war" could send it skyrocketing
FREE primer report #3: Why "Gold diggers" could be 2019's biggest winners
There's more than one way to make money from a gold price surge… and in this exclusive report, I'll show you the smartest way I know of maximising a gold boom.
FREE exclusive video: A trader's eye-view of the gold market right now
As a tech investor and trader, entrusted with $600m in capital, let me show you how I "read" the gold market right now – and why all the indicators I trust are telling me one thing: get in now.
This is premium research we could sell for well over £200. But I want you to hit the ground running. I want you to be ready for what you are going to hear and discover in the summit…
So I am waiving the cost entirely. Save your seat in the box above and it's all yours, for free.
Ok, you might be thinking:
"Who are you to tell me I need to watch this summit?"
Well, as a private wealth manager entrusted with $600m – it's my job to think strategically about growing it.
And it is a duty I take very seriously.
I am obsessed with the markets. I live and breathe investing. I spend 16 hours a day analysing data, looking for big-profit opportunities for my clients and subscribers.
I've won an award for the performance of my tech fund…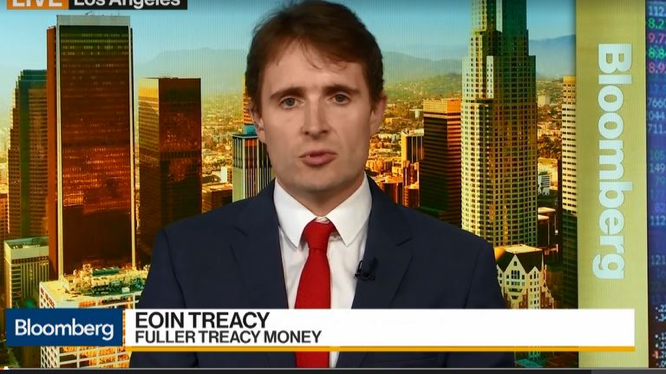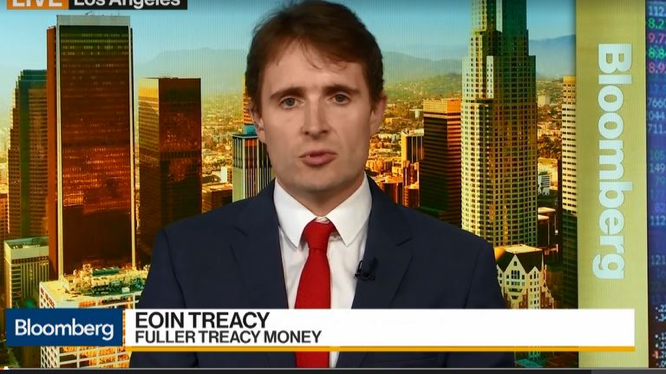 I've worked with and advised many multi-billion dollar firms, like Shell, Nestle, Rio Tinto, Chandler Brothers, the Abu Dhabi Investment Authority and Brevan Howard.
Past performance is not a reliable indicator of future results
My meticulous, know-everything approach has landed me some big winners over the years, like picking up Tesla for just $10….
… shorting the oil market as it tumbled from $100 to $30…
… and scalping a 2,424 point profit trading copper in just 31 days.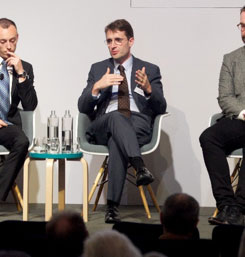 I've made a lot of money for my clients and for the 14,000 UK investors that subscribe to my research services.
That's why the sovereign funds, billion-dollar companies and other professionals I advise pay tens of thousands of pounds for my time.
I join the dots between what's happening in the world… and how you could make a fortune from it.
But something is happening in the gold market that is so important… and so rare…
I think everyone needs to know about it – and fast.
That's why I am holding the 2019 Gold Summit on Monday 9th September.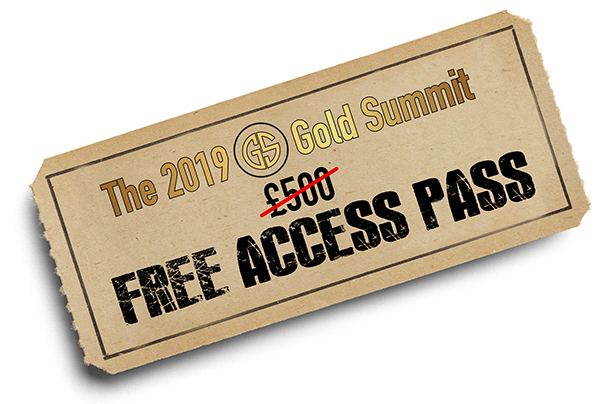 And that is why, for a very short time…
I am allowing you to bypass the £500 cost to watch the summit online… and grab a spot for free.
No brainer: you can reserve a viewing pass – which will later go on sale for £500 – at no cost whatsoever.
But ONLY if you reserve it now.

"Global stimulus has shifted from America towards China, and with it comes demand for gold. After eight years of consolidation, the gold market is poised to surge. The smart money is buying ahead of the Chinese. Prepare for the tsunami. Watching Eoin Treacy's 2019 Gold Summit is your best way of doing that."
Charlie Morris, former £3 billion HSBC fund manager
2019 – the year gold stuns the world
Get your name down now, claim your free online viewing pass to watch the summit online, and discover…
How you could maximise your gold profits
Which gold investments to avoid at all costs
Why "gold incursions" could soon replace "oil wars"
How to protect yourself against the coming inflation-spike
What could happen in the event of a cyber-attack on our banks
Why Germany, Austria and the Netherlands have re-called their gold from Fort Knox
The US Treasury money experiment that could be about to blow up
If you're worried about what will happen to your savings and investment portfolio when the next recession hits…
If you're trying to understand how the political and financial turmoil we're seeing right now will play out…
If you can sense a growing concern about closing borders and market risk…
If you want some of the smartest financial experts in the world to join these dots and show you how to profit from what's going on…
Or if you simply want the chance to make a personal fortune from the coming gold rush…
Get your name down NOW for The 2019 Gold Summit!
Very soon we will be charging £500 for access to this exclusive event…
But register now and you can watch the summit 100% free: