GOING LIVE IN:
Crypto investing master Sam Volkering first bought Bitcoin for $12 way back in 2011.
In his new free-to-view broadcast he will show you how to take your crypto investing to the next level, beyond Bitcoin…
Sharing THREE immediate ways to help you super-charge your crypto portfolio!
PLUS: We will UNLOCK an exclusive video series to prep you for the event – worth £200!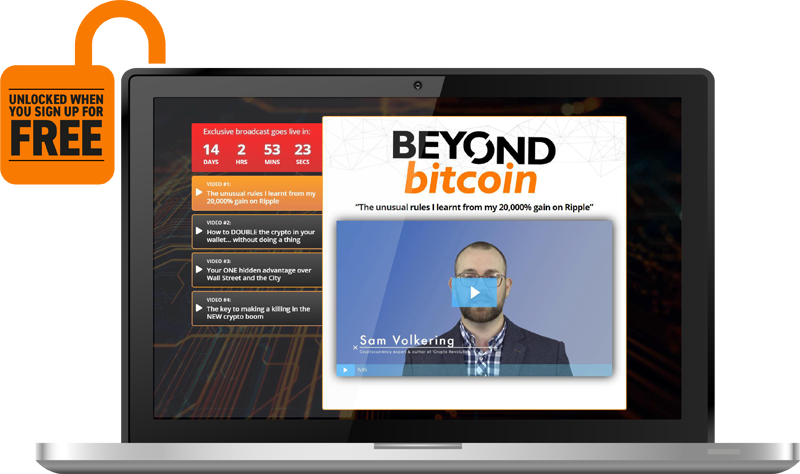 Free Video 1: "The unusual rules I learnt from my 20,000% gain on Ripple"
Free Video 2: "How to DOUBLE the crypto in your wallet… without doing a thing"
Free Video 3: "Your ONE hidden advantage over Wall Street and the City"
Free Video 4. "The key to making a killing in the NEW crypto boom"
SIGN UP FOR FREE HERE