Britain's #1 Clean Energy Investing Summit is Back Again: Exclusive Event Starts Monday 27th July at 9 AM
How You Could Profit From The $100 Trillion GREEN Restart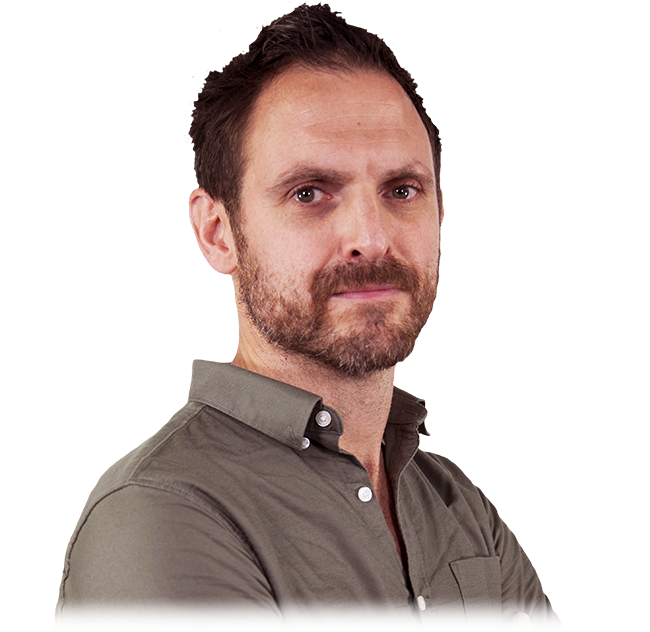 "The hottest investment opportunity RIGHT NOW is Clean Energy. To hear from the world's top minds in the sector… and discover my #1 idea to profit from renewable electricity reserve your spot today (just by signing up you get the stock name, ticker symbol and analysis… for FREE)"
– James Allen, 10-year energy industry insider
FREE Online Event – Reserve Your Spot Now:

And claim your exclusive FREE bonuses worth £200

Speakers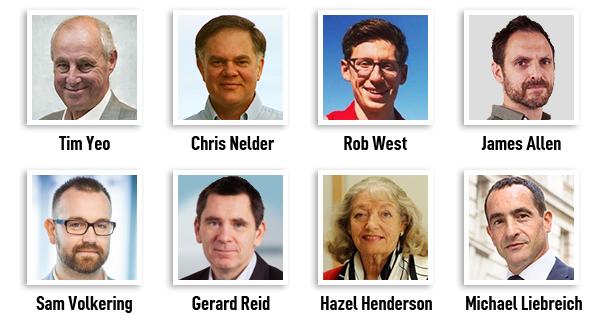 Featured on Financial Times, BBC, CNN, The Guardian, Fox Business, The Telegraph, Bloomberg, Harvard Business Review, Forbes, New York Times, The Economist, Wall Street Journal, Real Vision, Huffington Post and others.
Tim Yeo: Low Carbon Britain: How the UK will lead the renewables revolution
Chris Nelder: The investors' guide to a once-in-a-century energy transition
Rob West: The blueprint for 100% decarbonisation by 2050
James Allen: Three small stocks that could make you a FORTUNE during the $100 trillion GREEN restart
Sam Volkering: Technology + clean Energy = Era defining megatrend
Gerard Reid: How oil dies: 5 clean tech breakthroughs that will rule the future
Hazel Henderson: The "$10.3 trillion" green energy rebellion
Michael Liebreich: How clean energy investing can be profitable
Register for the summit now to discover:
James Allen's #1 idea to profit from renewable electricity (just by signing up you get the stock name, ticker symbol and analysis… for FREE)
Why a green recovery is essential (and which industry report made The Guardian write: "Renewable energy could power an economic recovery from Covid-19 by spurring global GDP gains of almost $100tn (£80tn) between now and 2050")
How the energy world will shift post-lockdown… and the best energy plays you need to know about– before a TIDAL WAVE of trillions hits the markets
What business insiders say about Shell slashing its dividend for the first time since WWII (It's not just the oil price going down…)
The four powerful forces converging… for the first time ever… and could turn green energy into the biggest investing megatrend of our lifetimes
Which specific sectors could benefit the most from the €1 trillion European Green Deal and the €750 billion EU recovery plan (knowing this give you a KEY advantage over other investors)
The report from the world's largest asset manager… that reveals even MORE money is coming into renewables! (In fact, a trillion-dollar fund believes… the current money flow is "just a glimpse of the major reallocation to come")
The British companies that could grow into green energy household names ... and the green investments you shouldn't touch with a ten-foot pole!
Which venture capitalist – who invested in Instagram, Twitter and Uber – has now started a clean energy fund (and why does he say green energy is akin to internet tech in 2005?)
How a Warren Buffett company made $2.95 billion last year thanks to clean energy! (Forbes reports: Warren Buffett has started the biggest energy revolution)
The elite UK fund manager who's pushing companies in his portfolio to go green – and funds worth $32 trillion are doing the same
The Imperial College London study that says, "renewable power is outperforming financially" and reveals how you can get an investing edge over other investors.
When – for the first time ever – spending in renewable power will surpass oil and gas drilling (and why Goldman believes by 2030 renewables will turn into a $16 Trillion opportunity).
The surprising economic advantages clean energy has over fossil fuels (and how it translates into EXPLOSIVE GROWTH for certain stocks).
James Allen's method for picking clean energy stocks (again, you learn about it for FREE simply by attending the Beyond Oil Summit).
In James Allen' keynote speech you will hear about:
A practically unknown UK company with huge potential. It operates at the junction of not one but two emerging megatrends. The first is clean energy. The second is what the World Economic Forum calls a "$4.5 trillion global growth opportunity."

James says if he had to pick just ONE renewable stock to invest in today – this is it.

If he's right, investors could see a near 900% profit inside 5 years.
Another UK company that posted record revenues in 2019 and has nabbed a 100% market share for one profitable corner of the offshore wind market.

The long-term potential? James says he'd be disappointed if investors didn't bank around TEN TIMES THEIR MONEY over the coming decade.
Forecasts are not a reliable indicator of future results
An "under-the-radar" opportunity. Very few analysts cover this company. But it has everything necessary to become a superpower in the fast-growing hydrogen industry.

James believes over the coming decade, this could be a 12-bagger. Perhaps BIGGER. The kind of move that would turn a £10k stake into over £130,000.
What readers of James Allen's advisory newsletter are saying:
Past performance is not a reliable indicator of future results
"Your ability to pick winners is amazing – I have 17 of your recommendations in my portfolio with a total gain so far of 458%, with [company] leading the pack. Considering I don't view these as short term investments, that is quite remarkable - thank you so much. Please keep up the good work."
– S.P.
"James delivers his proposals with thorough examination and great enthusiasm. I am more than confident that through his knowledge and guidance, I will be not only better educated on energies of the future, but wealthier too."
– E.N.
"...[you have] opened up a world of opportunities that I had never even known existed for people like me! Keep up the great work."
– T.S.
"Thanks for the great service James... Keep up the great work young sir!"
– K.S.
"Thanks for all your good work."
– A.A.
"I will follow your recommendations very carefully and act on them. I've got everything else in your portfolio already."
– T.H.
"I am enjoying all your investment newsletters very much and am benefiting financially as a result of following your advice."
– R.N.
"I wanted to thank you for your work."
– J.H.
"I'm a private investor and I wanted to say how grateful I am for your insight into energy stocks, particularly the hydrogen ones you have recommended...I find it fascinating reading about the latest advances and love the fact your publication champions investing in renewables as I am deeply concerned about current and future environmental impacts."
– RDS
"I have been reading your newsletter and reports since you started, and your research is much appreciated."
– J.R
Past performance is not a reliable indicator of future results
"Sitting on a profit a whisker under 200%. Didn't follow the recommendation to sell half as I feel this is going to run and run, and I'm comfortable weathering fluctuations. My small portfolio is showing a profit of almost 50% thanks largely to Southbank's tips. Many thanks."
– M.C.C.
Register Now To Save Your Seat For This Exclusive Event