Register for free now – for the most exciting investing summit of the decade…
The Birth of
BIG GREEN
Join SEVEN of the world's top energy experts – as they reveal why grabbing a stake in the renewables revolution could be THE biggest fortune-maker of the 2020s!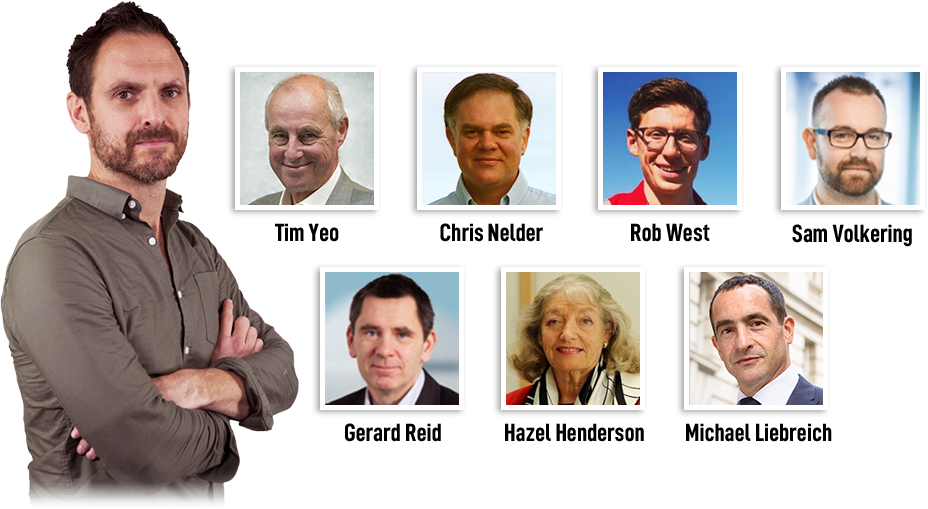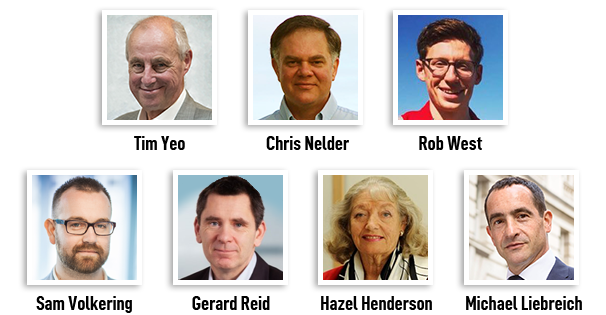 Register Now To Save A Seat At:

And claim your exclusive FREE bonuses worth £200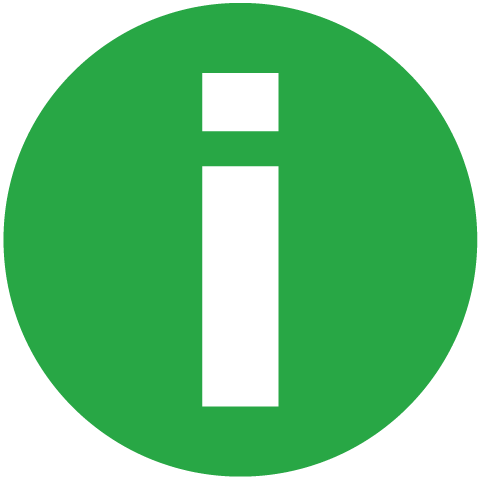 WHAT:
An urgent online renewable energy investing summit with market insider James Allen – and SIX of the world's top experts.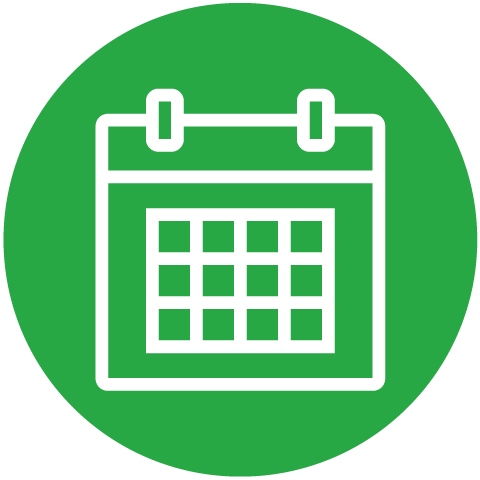 WHEN:
Special 6-day online event
Starts from Monday 27th July, 9am GMT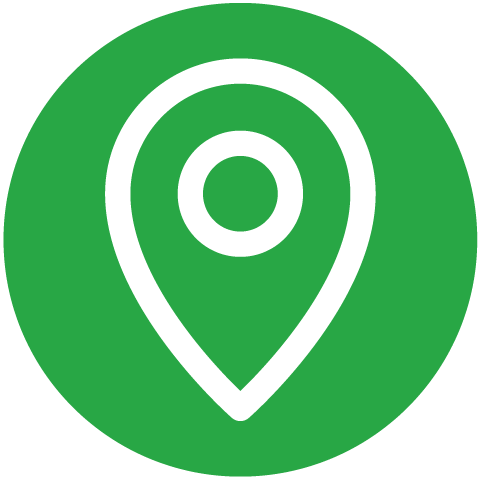 WHERE:
Broadcast online – watch each daily episode from the comfort of your own home.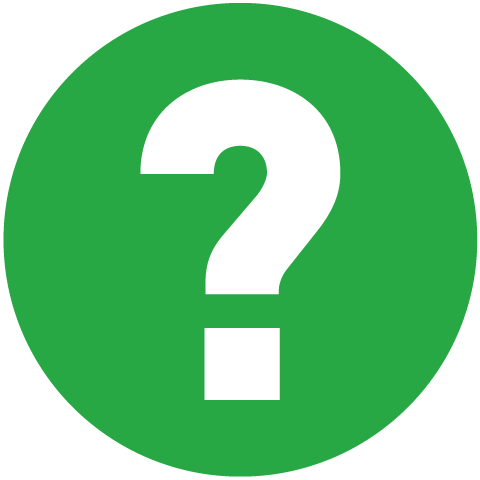 WHY:
As the economy fires up after lockdown… a perfect storm is going to send TENS OF TRILLIONS OF DOLLARS into the renewables market. Move now to seize the trade of the century!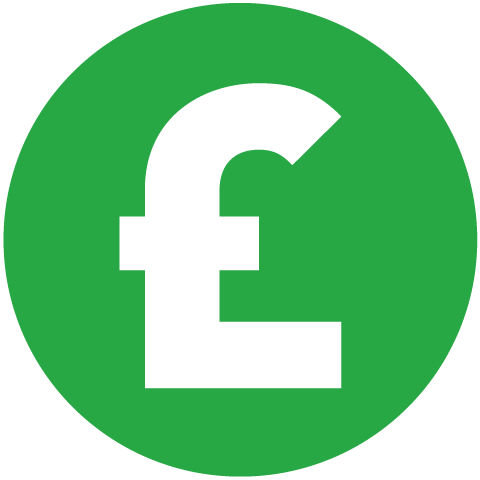 PRICE:
Worth £500 – FREE for you to view – if you act now!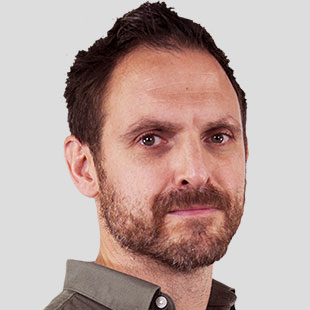 "I have called together the top energy experts in the world for one simple reason… for me, renewable energy and the new technologies driving the energy transition are a ONE WAY BET FOR INVESTORS. If you're not staking at least a small amount of your capital into this market, you are turning down the single biggest investment opportunity of the last 30 years. Sign up now or you will kick yourself!"
– Energy insider and summit keynote speaker, James Allen
Will the fossil fuel industry EVER recover from the pandemic?
Has Big Oil already been crushed by Big Green stocks?
What happens when

$95 trillion

floods into ONE market?
Will Britain become a world leader in hydrogen AND wind?
Is

now

the best time to buy in – or should you wait?
Where is the

smart money

migrating – what are the market movers buying?
Are green stocks really a new 'safe haven'?
Why new laws are forcing the richest nations in the world to

plough unprecedented amounts into clean energy…

What ONE renewable stock should you buy and hold for the next decade?
All of these questions will be answered (and many more)…
By the top renewable energy investors, experts and insiders in the world – in our NEW Beyond Oil investment summit…
And for a very limited time, you can collect a FREE online viewing pass!
The moment you register for free access, we will UNLOCK an exclusive series of renewable energy research reports and videos – worth more than £200.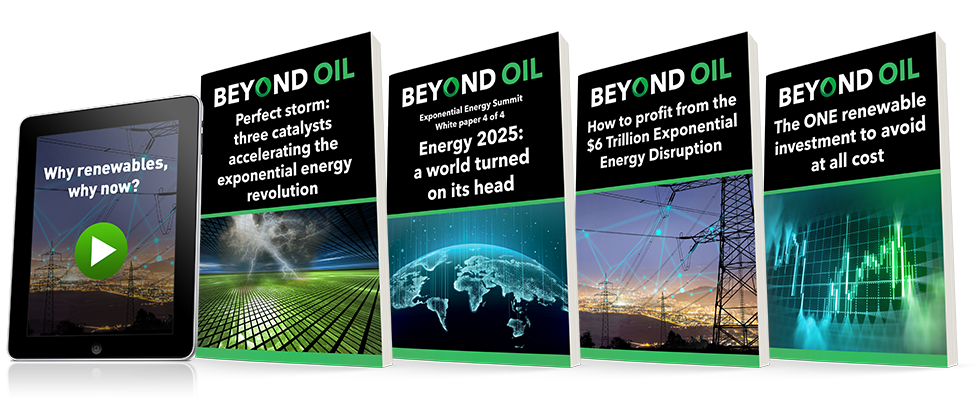 This event is FREE to watch…
A 'MUST-SEE' for anyone who wants to understand the biggest shake up to the energy markets in a hundred years…
And find out which stocks could be next to surge…
Claim your free ticket and get ready to discover:
My #1 idea to profit from renewable electricity (just by signing up you get the stock name, ticker symbol and analysis… for FREE)
Why a green recovery is already underway (and which industry report made The Guardian write: "Renewable energy could power an economic recovery from Covid-19 by spurring global GDP gains of almost $100tn (£80tn) between now and 2050")
How the energy world will shift post-lockdown… and the best energy plays you need to know about– before a TIDAL WAVE of trillions hits the markets.
What business insiders say about Shell slashing its dividend for the first time since WWII (It's not just the oil price going down…)
The four powerful forces converging… for the first time ever… and could turn green energy into the biggest investing megatrend of our lifetimes
Forecasts are not a reliable indicator of future results
Which specific sectors could benefit the most from the €1 trillion European Green Deal and the €750 billion EU recovery plan (knowing this give you a KEY advantage over other investors)
The report from the world's largest asset manager… that reveals even MORE money is coming into renewables! (In fact, a trillion dollar fund believes… the current money flow is "just a glimpse of the major reallocation to come")
The British companies that could grow into green energy household names ... and the green investments you shouldn't touch with a ten-foot pole!
Which venture capitalist – who invested in Instagram, Twitter and Uber – has now started a clean energy fund (and why does he say green energy is akin to internet tech in 2005?)
How a Warren Buffett company made $2.95 billion last year thanks to clean energy! (Forbes reports: Warren Buffett has started the biggest energy revolution)
My proven method for picking clean energy stocks (again, you learn about it for FREE simply by attending the Beyond Oil Summit)
In my keynote speech you will hear about:
A practically unknown UK company with huge potential. It operates at the junction of not one but two emerging megatrends. The first is clean energy. The second is what the World Economic Forum calls a "$4.5 trillion global growth opportunity."

If I had to pick just ONE renewable stock to invest in today – this is it.

Forecasts are not a reliable indicator of future results

And if I have this right, investors could see a near 900% profit inside 5 years.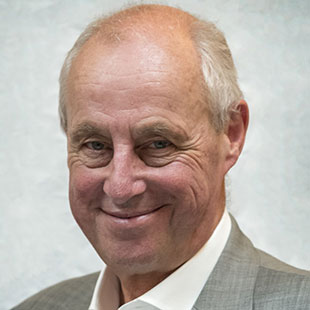 "Electricity will replace oil as the surface transport fuel of choice. Its use will grow as electricity-intensive data processing technologies spread. The good news is it can be generated from very low carbon sources. With sufficient investment in renewables and nuclear, fossil fuels can be completely phased out."
– summit guest and former Environment Minister, Tim Yeo
Now, let me slow down a bit, explain who I am… and why I have called this urgent summit, which starts broadcasting online from 9am – Monday, 27th July…
"Get into renewables now…
or you will regret it!"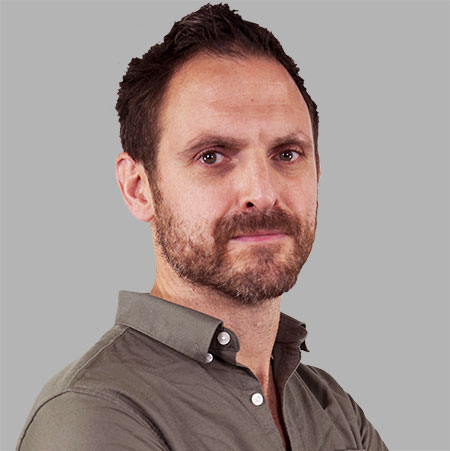 Energy market insider James Allen:
"You will not get another chance to be an early-mover in a world changing disruption like this one. Fortunes will be made by those seize the moment and act now. Regret awaits those who watch on."
My name is James Allen.
I've worked inside the energy markets for over a decade. As an analyst, investor and journalist.
I left a very well paid job in New York a few years ago to help UK investors grab a stake in what I believe will be the biggest disruption of our life-times…
This epic migration of capital from fossil fuels, into clean energy.
Readers to my energy investing advisory have seen some outrageous gains in a very short time. Stocks completely unknown to most investors.
In fact, in the last 60 days alone, I have had to send out urgent emails to my subscribers, to help them lock in some huge winners:
The first, a 794% return – on a stock recommended just 12 months ago.
The second, a 593% return – achieved in just 92 DAYS
Past performance is not a reliable indicator of future results
Impressive as all that is… I will show you in the summit – it's just the beginning of something bigger, and even more exciting.
We do not have to dwell on the past – if this year has taught me anything, it's that the future is arriving faster than anyone can predict. The transition from fossil fuels to clean, green energy has been fast-forwarded…
As reported by the World Economic Forum:
"The interplay of technology development, regulations and market conditions during COVID-19 has triggered a faster paradigm shift for the power sector."
Those massive stock surges are just the early rumblings of a financial quake that will shake world markets… and surprise almost everyone.
But not you.
Not if you tune in to our Beyond Oil investment summit – starting on Monday, 27th July.
The companies at the forefront of this epochal transfer of wealth and power hold incredible promise for investors. This is the BIRTH of an era defining megatrend.
Forecasts are not a reliable indicator of future results
And you can have a stake in it!
A stake that could multiply exponentially over the coming, 2, 5, 10 years.
They say a picture is worth a thousand words. So look at this one: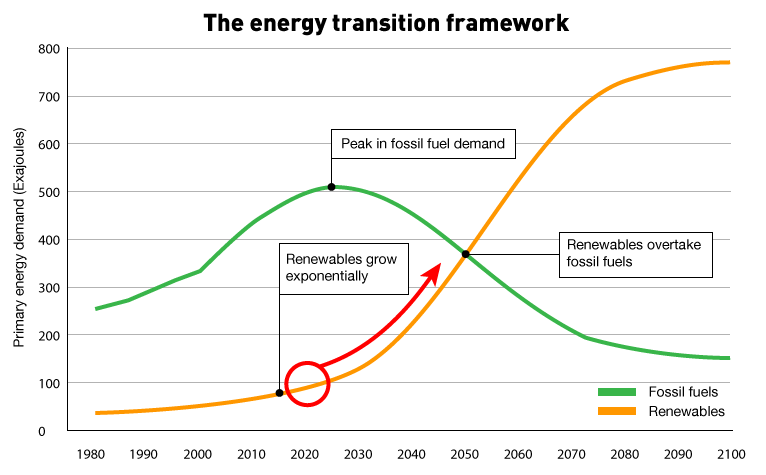 This is a forecast. Forecasts are not a reliable indicator of future results
This is the transition staring you in the face.
A transition that $600m wealth manager Eoin Treacy calls "the biggest stock opportunity in the world today…
What Larry Fink – head of the world's biggest investment fund, Blackrock – says will trigger "a fundamental reshaping of finance."
An erupting corner of the stock market expected to see an influx of $2.7 trillion of investment capital EVERY year.
That green circle – that's where we are now. They call it the knee of the curve… the moment before EXPONENTIAL growth.
The writing is on the wall for fossil fuels.
Oil has slumped down to around $40. OPEC have played their hand, with a production cut. They're fast running out of road.
As reported in The Guardian:
"The plunging demand for oil wrought by the coronavirus pandemic combined with a savage price war has left the fossil fuel industry broken and in survival mode."
Weigh it all up for yourself:
We have the investment capital flowing in, on an enormous scale..
We have the political will to make it happen.
We have big business backing it, with big money.
We have the social pressure to tackle climate change and 'go green' reaching a fever pitch…
We've even had a global pandemic give us a glimpse into a world beyond oil.
I believe this crisis is giving us a glimpse of the future.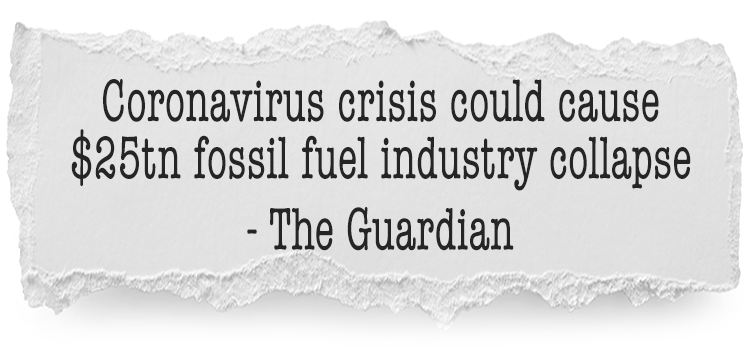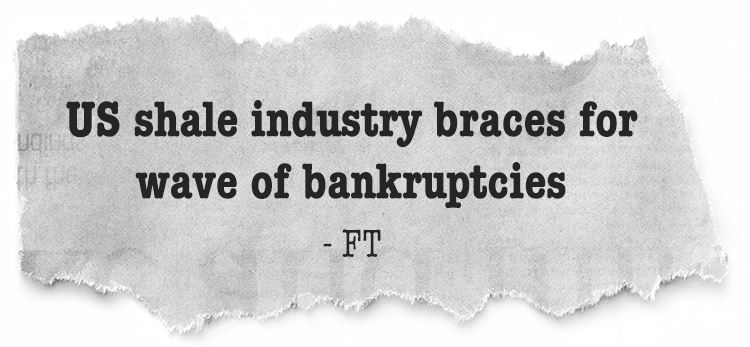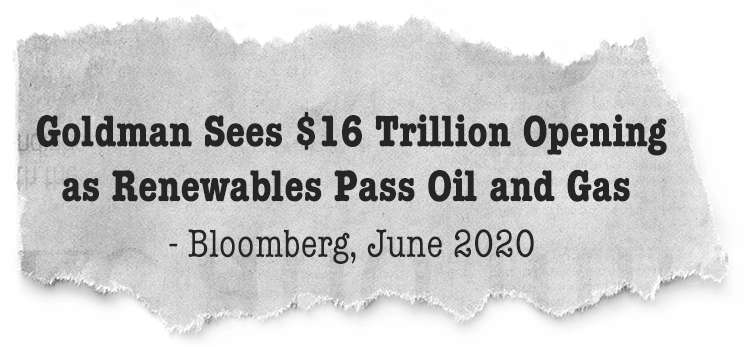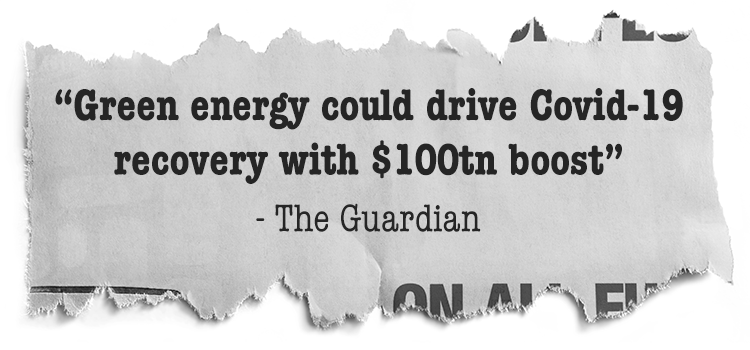 It is happening before your eyes.
Ahead of us – for those that have a stake in this ascension of renewables – lies potentially life-changing wealth.
Forecasts are not a reliable indicator of future results
The time to UNDERSTAND this transition… and TAKE ACTION to capitalise… is NOW!
With the market yet to FULLY recover, the pandemic has slashed the prices of some of the best renewable stocks on the market.
Giving you a chance to scoop them up at prices we may NEVER see again.
Industry leading analysts at Bloomberg have even said:
Green utility stocks have provided a 'safe haven' for investors during the recent market turmoil. This is an epic shift in the financial world. One that you can be part of!
We've seen green energy stocks absolutely flying…
Companies like…
Solar producer Hypersolar, UP 1,050%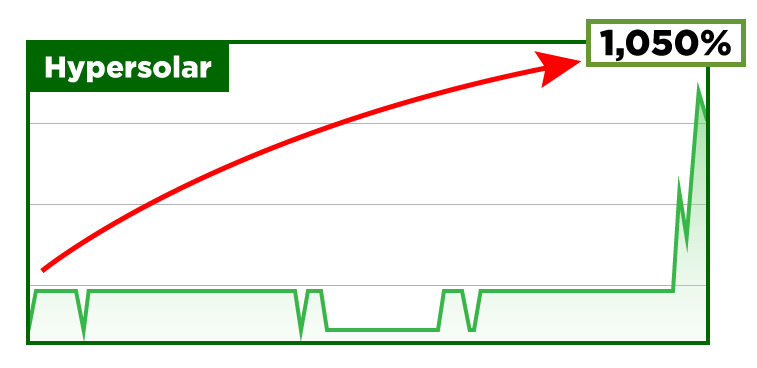 Past performance is not a reliable indicator of future results.
HYSR (OTC) five year performance data: 2015 -9.52% | 2016 -47.37% | 2017 -50% | 2018 +120% | 2019 -63.64%
And…
Biofuel pioneer EQtec, UP 500%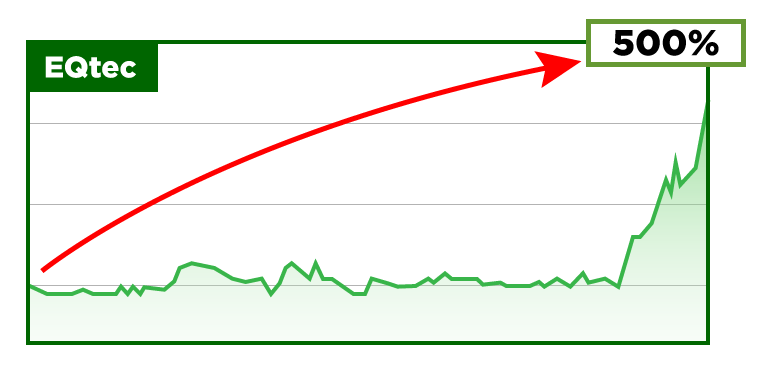 Year to June 2020
Past performance is not a reliable indicator of future results.
EQT.L five year performance data: 2015 -79.55% | 2016 +5.56% | 2017 +26.32% | 2018 -69% | 2019 -87.63%
Let's remember that past performance is no indicator of future results. I've picked some exceptional examples here. Not all clean energy firms will have seen such tremendous gains this year.
And you can see from the charts that the share price of such companies can be volatile. That makes them higher risk.
Taking that into consideration, the plain fact is: this market is white hot right now.
That's why I have opened up my book of contacts and called upon the sharpest minds in the world of renewable energy.
Experts, investors and insiders who can show you – even better than I can – why 2020 is the tipping point for this unstoppable megatrend.
"Renewables Investment To Overtake Oil & Gas In Asia" – Oilprice.com
"This Transition Could Be the "Most Valuable and Interesting Business Opportunity of the 21st Century" – Motley Fool
"Tech giants power record surge in renewable energy sales." – The Guardian
"Students push universities to stop investing in fossil fuels." – The New York Times
"Jim Cramer sees oil stocks in the 'death knell phase,' says they are the new tobacco" – CNBC
"An unprecedented plunge in oil demand will turn the industry upside down." – The Economist
Do not be left holding yesterday's stocks – grab your share of the biggest megatrend of our age:
Sign Me Up!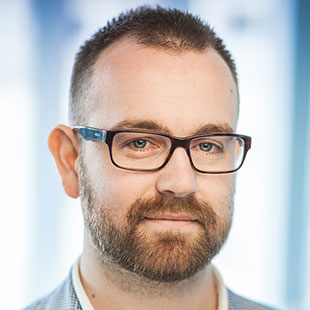 The single biggest stock market phenomenon any of us will live through is the switch from dirty 20th Century energy technology to clean 21st Century energy technology. The companies that lead this charge will be – for early investors – long-term wealth generators on the scale of Exxon, General Motors, Amazon, Apple, Netflix. You don't get to live through many megatrends – do not waste this one! "
– Sam Volkering, guest speaker and world-leading tech investing expert
The tide has turned:
We are seeing the perfect storm for a period of rampant and sustained growth from renewables:
SOCIAL PRESSURE + TECH CAPABILITY + INVESTMENT CAPITAL
There will never be another time to be an early mover into this sector…
Just like there was never a second chance to invest in Apple before the iPod.
Or Amazon before it launched its online store.
Or Tesla before its first car rolled off the production line.
You only really get ONE chance to be amongst the first wave.
This is yours.
Seize it!
Those are the stakes. It's pretty simple:
Get on the right-side of what's happening and you could make serious money, and be in position to profit as investors flock to the roaring green energy market.

Forecasts are not a reliable indicator of future results

Get trapped on the wrong side and you may miss out on what could be the biggest investment trend of the century.
I want to help you separate yourself from that fate.
That's why I have taken urgent action and got together with the best investors I know for The Beyond Oil Investment Summit…
To cut through the noise… reveal to you the truth behind the headlines… and show you how to take advantage of what is happening, not watch on as OTHER investors make a potential fortune from it.
And that is why I have made Beyond Oil freely available to you.
I want every investor in the UK to see what is happening – and have the chance to grab an early stake in it.
I'm taking away all barriers to entry…
And in the summit I will even be sharing my #1 idea to profit from solar!
Over five days, we will dive into why so much capital is migrating, so quickly, from Big Oil into rising-star clean energy firms…
The financial, social and cultural changes that are making this a perfect storm for this erupting market…
And -- of course – a strategic blueprint, showing you how to invest in this opportunity immediately.
We are preparing six special summit episodes for you to watch, featuring our world renowned experts.
Every morning – starting from 9am on Monday 27th July – you'll gain access to a new episode.
You will have a whole 24 hours to watch each one. At no cost whatsoever.
No travelling to a strange location. No queuing for seats. No I've arranged this summit so you can give your undivided attention from the comfort of your own home.
And it is crucial you do not miss a thing:
My latest research reveals a coming together of powerful forces that could soon trigger a huge spike in demand for renewable energy companies.
One that could provide early investors with a phenomenal return on their money.
Forecasts are not a reliable indicator of future results
But only if you move ahead of it!
In our special 6-day summit, starting on Monday 27th July, let the top experts in clean energy show you what's happening… what's about to happen… and what you can do to capitalise.
You'll understand all this – and more:
Why Britain is perfectly placed to become a Clean Energy Giant… and The Rich Man of Europe once again
How the global Corona crisis has given us a glimpse of a world beyond oil
How a win for Joe Biden could kickstart a massive wave of US green investment
Why Tesla could be the BETAMAX of the EV market
The one (popular) green energy investment to avoid at all costs
Why most investors will miss out – or – how to overcome the fear of acting early!
And that is just a taster of what you will discover – for FREE – if you register for online access below now: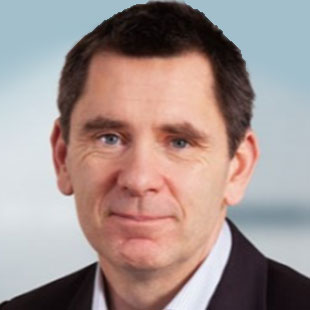 "At these price levels, we will see massive disruptions, bankruptcies, and closures in the coming quarters and years. Higher cost oil facilities will be closed. Coal mines and plants will become unprofitable, and there will be consolidation across the whole industry. The bigger question is whether capital will come into this market to push a cleaner energy world."
– summit guest and world leading authority on clean energy mobility, Gerard Reid
Why should you follow my lead?
Why should you bother making any effort into investing in this new, erupting market?
Why not just dismiss it as a fad or a bubble?
Well, why not listen to those who have already grabbed their stake in this exciting energy transition?
Here's what readers of my investment advisory are saying: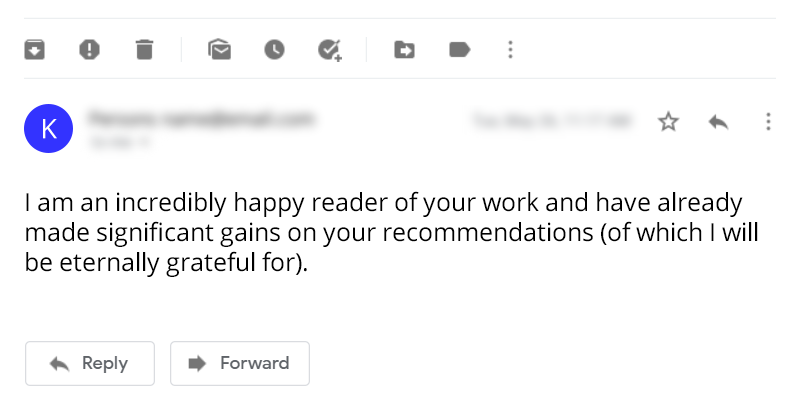 James delivers his proposals with thorough examination and great enthusiasm. I am more than confident that through his knowledge and guidance, I will be not only better educated on energies of the future, but wealthier too. – E.N.
...[you have] opened up a world of opportunities that I had never even known existed for people like me! Keep up the great work.
– T.S.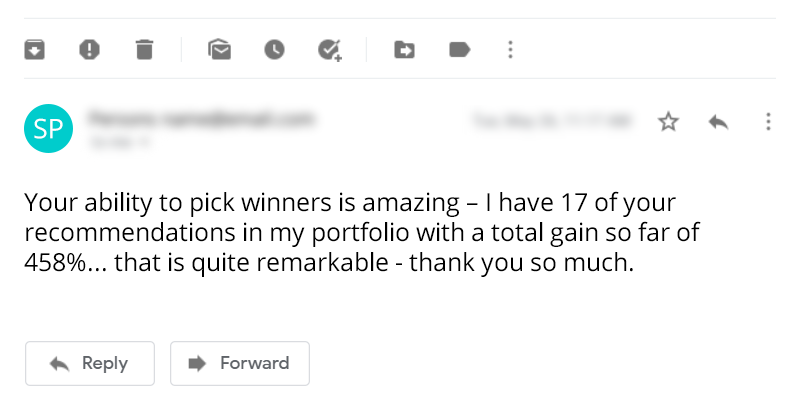 Past performance is not a reliable indicator of future results
Thanks for the great service James... Keep up the great work young sir! – K.S.
I am enjoying all your investment newsletters very much and am benefiting financially as a result of following your advice. — R.N.
I wanted to thank you for your work. – J.H.
I'm a private investor and I wanted to say how grateful I am for your insight into energy stocks, particularly the hydrogen ones you have recommended...I find it fascinating reading about the latest advances and love the fact your publication champions investing in renewables as I am deeply concerned about current and future environmental impacts. – RDS
Enter your email below to grab your FREE online pass to the Beyond Oil summit – while you still can.
Ok, so let's run through exactly who you will be hearing from on the big day:
The 2020 Beyond Oil Summit roll call
A who's who of world renowned clean energy investors, experts and insiders: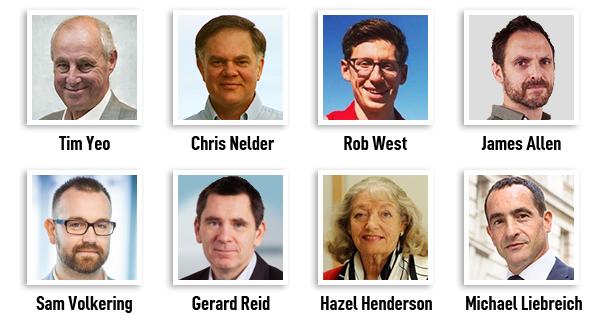 Our summit experts have been seen on:
Featured in Financial Times, BBC, CNN, The Guardian, Fox Business, The Telegraph, Bloomberg, Harvard Business Review, Forbes, New York Times, The Economist, Wall Street Journal, Real Vision, Huffington Post and others.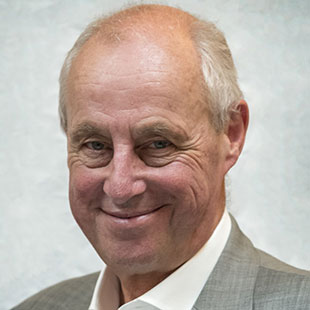 Tim Yeo: "Low Carbon Britain: How the UK will lead the renewables revolution"
Tim Yeo is a former Environment Minister, and was a Conservative MP for South Suffolk from 1983 to 2015.He's also an experienced businessman who has specialised in the energy industry for three decades. He's the Chairman of the New Nuclear Watch Institute and of Waste2Tricity, a business which is developing a technology that turns waste plastic into hydrogen.
---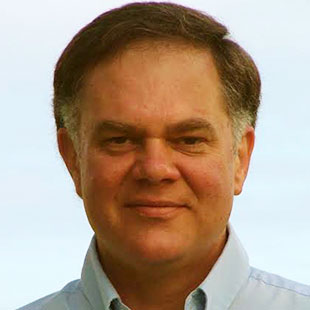 Chris Nelder: "The investor's guide to a once-in-a-century energy transition"
Chris Nelder is an energy analyst and consultant who has written about energy and investing for more than a decade. He is the author of Profit from the Peak and the co-author of Investing in Renewable Energy. His articles have appeared on Nature, Scientific American, Slate, The Atlantic, Quartz, Financial Times among others. He's also been a guest on the BBC, CNN national radio, Fox Business, and NPR.
Chris is currently a Manager in the Mobility practice at the Rocky Mountain Institute in Boulder, Colorado, working on EV-grid integration. He's also the host of the Energy Transition Show.
---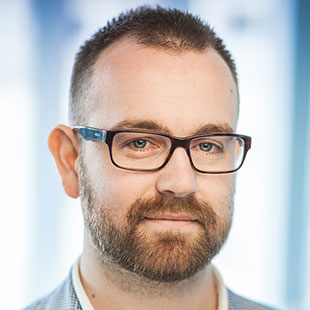 Sam Volkering: "Technology + Clean Energy = Era defining megatrend"
Sam Volkering is a world-renowned tech analyst. Technological progress is the major factor behind the rise of green energy.
Sam has a history of helping investors make money from breakthrough technologies. 40,000 people worldwide have bought his book on cryptocurrencies.
Past performance is not a reliable indicator of future results
Sam is always ahead of the curve – which is crucial if you want to invest in tech. He bought Bitcoin at $12 way back in 2011. He made 20,000% by investing early in Ripple, another crypto.
He was talking about 3D printers before most people knew what they were. And he's uncovered one of the few ways investors can grab a stake in quantum computing.
---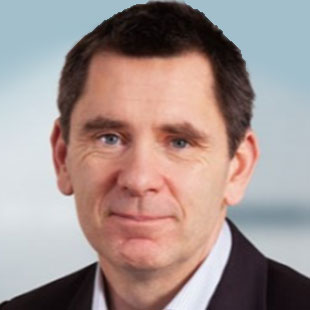 Gerard Reid: "How oil dies: 5 clean tech breakthroughs that will rule the future"
Gerard Reid is a leading authority on the changes going on across the worlds of energy and mobility.
He is a founding partner of Alexa Capital, which delivers corporate advisory, financing and asset management solutions across the energy, energy infrastructure, mobility and energy technology sectors. He has spent over fifteen years working in investment banking (equity research, fund management and corporate finance) and has taught in various universities across the world.
150,000 readers follow his writings and listen to his "REDEFINING ENERGY" podcast. As a member of the World Economic Forum Global Council for Energy, he regularly attends Davos and other leading industry events.
---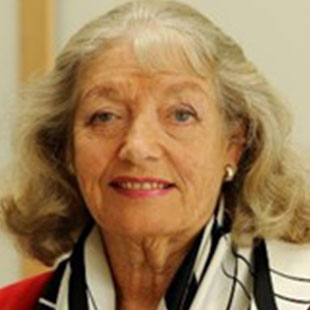 Hazel Henderson: The "$10.3 trillion" green energy rebellion
Hazel Henderson is a world-renowned futurist, evolutionary economist, worldwide syndicated columnist, and leader in sustainable development. Her editorials appear in 27 languages and in 200 newspapers. She's the author of Nautilus award-winning book Ethical Markets: Growing the Green Economy and eight other books.
She's also the founder of Ethical Markets Media, an independent media company promoting the emergence of a sustainable, green, more ethical and just economy worldwide.
---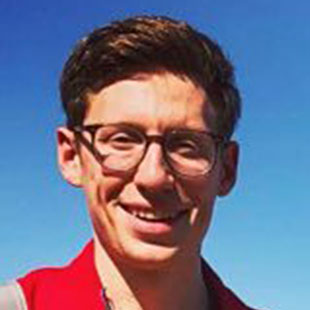 Rob West: "The blueprint for 100% decarbonisation by 2050"
Rob West is the Founder of Thunder Said Energy, a new research consultancy into disruptive energy technologies. The aim of Thunder Said Energy is to bring a Wall Street researcher's economic mindset to the energy transition, finding opportunities that can improve the world's energy system. Some of the consultancy's best work has focused on the impact of technologies, allowing them to call the incredible rise of the shale oil industry, and the equally incredible fall in oil industry costs.
Rob's main interests are the ascent of shale, renewables, smaller-scale gas and digital oilfield technologies, to attract capital into the energy industry.
Previously, Rob was the Head of Global Energy Research at Redburn, where he advised institutional investors on the "Super Majors"; and part of Sanford Bernstein's European Oil & Gas team.
Rob is also a Research Associate at the Oxford Institute for Energy Studies.
---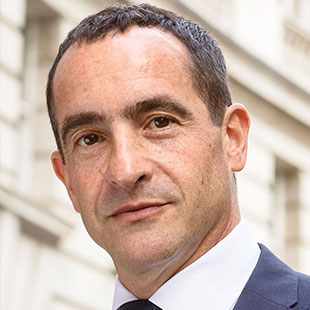 Michael Liebreich: "How Clean Energy Investing Can Be Profitable"
Michael Liebreich is a leading global expert on clean energy and transportation, smart infrastructure, technology, climate finance and sustainable development.
He founded New Energy Finance, a leading provider of primary research on clean energy, in 2004. Bloomberg bought the company in 2009.
Prior to founding New Energy Finance Michael helped build over 25 companies as a venture capitalist, entrepreneur and executive.
---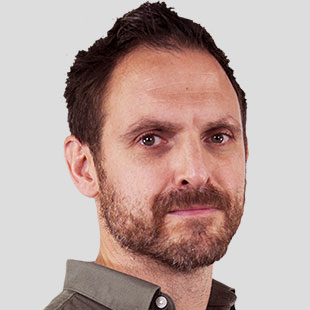 Me, James Allen, your Keynote speaker: "Three small stocks that could make you a FORTUNE during the $100 trillion GREEN restart"
I have been imbedded within the energy markets for 10 years. I spent five years heading up an energy market bureau in New York. Before that, I ran an energy price-reporting desk in London.
Thanks to my time on the inside, I have a roster of contacts inside the energy market trading community, including execs and CEOs from all the major energy companies and exchanges in Europe and the US.
Now, I pour my decade of experience, insights and contacts from the industry into working full-time for British investors via my popular advisory Exponential Energy Fortunes.
To my knowledge, I am the only energy insider showing British investors how they could make a fortune from this epochal transition away from fossil fuels, and into renewables.
---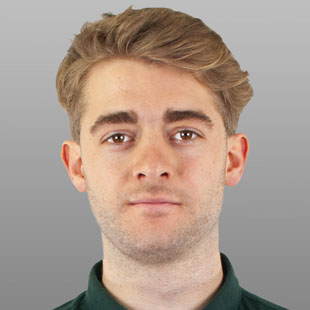 And your host, Kit Winder:
Started his career at Southbank Investment Research, taking the Investment Advice Diploma qualification and joining the Energy and Editorial teams. His investment interests span from value investing to clean tech growth companies, with a focus on equity research. His work on the second round of the solar boom in emerging markets was particularly valuable to readers of Exponential Energy Fortunes. Kit is also the Editor of the popular daily investment email UK Uncensored.
As you can see…
I have pulled out all the stops to bring together investors and experts who are going to give you deep insight into the erupting clean energy market.
Not the old news you see in the papers. Not the rumours you read online. But real market intelligence.
All told, you'll be getting more than 125 years' worth of combined energy market and investing wisdom.
And they are going to speak in plain English, no jargon or industry insider speak…
They are sitting down with us for one clear purpose: to help you understand why now is the moment for investors to grab a stake in this market.
Collect your free pass to The Beyond Oil Investment Summit now.
Our six-episode summit series is essential viewing for anyone keen to learn more about how financial world works…
…and the powerful forces that look set to send investors rushing into clean energy stocks.
Claim your free access now – while it's still available:
Who is this summit really for?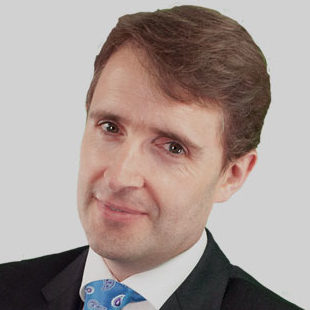 "Renewable energy is not the future. It is the present. Investors who want to grab a stake in THE mega-trend of this era have to move now. Outrageous amounts of money are migrating from fossil fuels into clean energy tech companies FAST. This is the moment to capitalise. GRAB your ticket to this summit – it could prove priceless to your portfolio!"
— Summit guest: Eoin Treacy, Award-winning $600m wealth manager
If you have a portfolio and you want to give yourself the best shot at moving into a high-growth trend that could last a decade.
If you want to find the stocks that could lead the charge, out of the pandemic crash, to potentially nosebleed highs…
Forecasts are not a reliable indicator of future results
If you want to invest in ethical companies but do not want to sacrifice potentially life-changing returns.
If you want to move early – with the smart money – and avoid having played out stocks dragging your portfolio down.
And if you've never invested in renewable energy before but have heard a lot of noise about it… we will show you exactly what's happening and smart investments to make now.
The only way to watch the summit (for free) is to get your name down below.
Reserve your free viewing pass now and you will also secure exclusive research I've produced to get you ready for the summit – at no cost.
Here's what you will receive: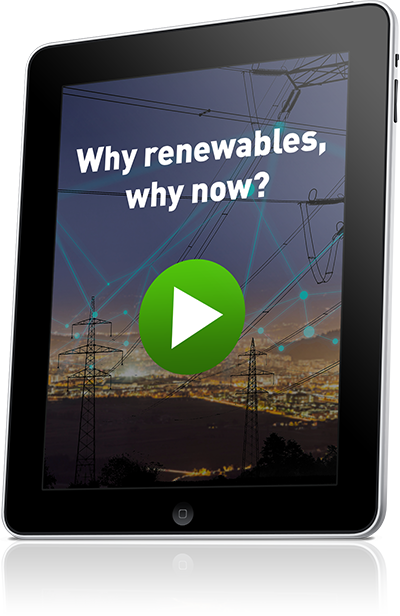 "Why renewables, why now?"
If you think renewable energy is still some far flung ideal, this exclusive video analysis from Eoin Treacy will change your mind. Eoin Treacy manages $600m for some of the wealthiest families in America. And he's an early-mover into clean energy… someone who understands the fortune-making potential of investing early in mega-trends.
Past performance is not a reliable indicator of future results
Now, in a video he's only shared with his inner circle, Eoin explains why green energy is breaking on the upside. HINT: It's a market phenomenon we haven't seen before.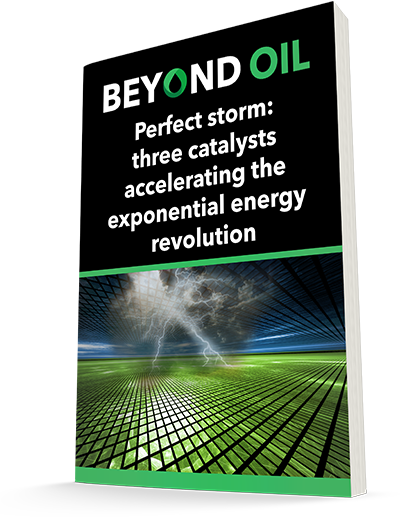 "Perfect Storm: Three catalysts accelerating the exponential energy revolution"
The $6 trillion global energy market is ripe for disruption. And three key trends are emerging at the same time to – finally – turn the industry on its head. An exponential energy opportunity which may never again be repeated in our lifetimes. In this report you will discover the three catalysing events that could send renewable stocks from the margins, to the mainstream.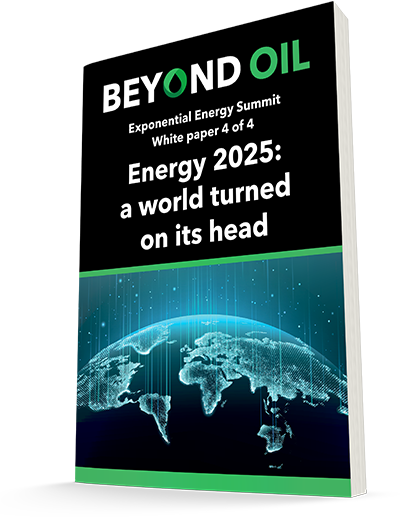 "Energy 2025: A world turned on its head"
Today power and wealth are concentrated in the hands of a few – Opec on the global level, the Big Six on the domestic – but soon those business models will be fragmented, disrupted and ultimately replaced. That shift will not only reshape the world... it'll turn the market on its head. As you will see in this exclusive research, that sudden transformation will create enormous wealth.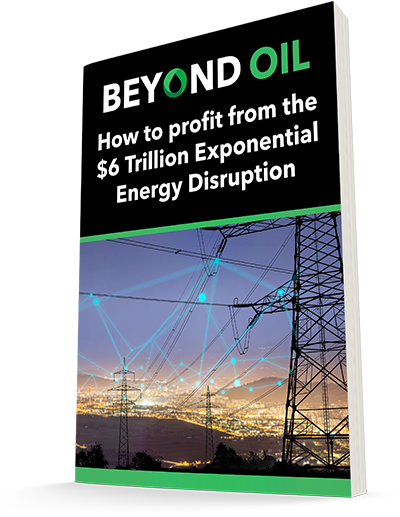 "The Sixth Disruption"
There have been five massive wealth-creation opportunities across five key industries that made early investors insane wealth. Each one of these opportunities has been fuelled by the same extraordinary set of circumstances. The renewable energy revolution is next. This in-depth report will show you how to claim an early mover advantage.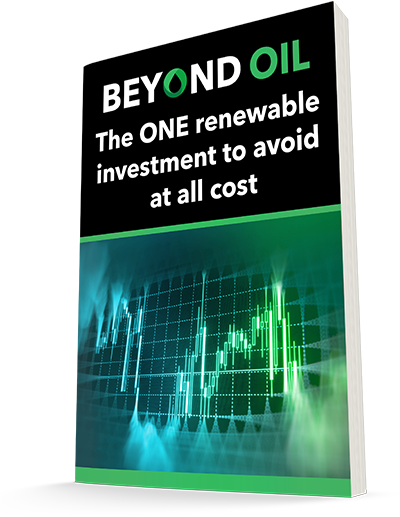 "The ONE renewable investment to avoid at all costs"
You can't just wade into clean energy stocks and expect to make a fortune. In fact, we've spotted one popular investment that could be a huge mistake. We'll tell you what it is – and explain why – in this invaluable report.
This is premium research. We could easily sell it for well over £200. But I want you to hit the ground running. I want you to be ready for what you are going to hear and discover in the Summit…
So I am waiving the cost entirely. Save your seat in the box above and it's all yours, for free.
I think everyone needs to know about this energy transformation – and fast.
That's why we are investing tens of thousands of pounds of our own money… and countless man hours… to put on the beyond Oil Summit for free.
If you want a head-start on what could be the biggest investment rush of the next 10-20 years…
THIS IS A NO BRAINER: you can reserve a viewing pass – which is worth well over £500 – at no cost whatsoever.
But ONLY if you reserve it now.
Join us… the time is now!
Get your name down, claim your free online viewing pass to watch the summit online, and discover…
The #1 renewable energy stock to buy and hold for a decade
How the war for trillions of industry dollars has been LOST by Big Oil
Why Britain could soon become a hydrogen powerhouse
Which renewable sector could capitalise on the oil crash…
Why even Fossil Fuel giants are investing billions into renewables
China's plan to become the biggest energy producer in the world
Elon Musk's worst nightmare – the technology that could pull the rug from under Tesla
If you're trying to understand how the world is shifting from fossil fuels to renewables – and how it will affect you…
If you can sense that the train is leaving the station…
If you do not want to risk being left behind holding 'yesterday's stocks'
This is a forecast. Forecasts are not a reliable indicator of future results
If you want some of the smartest financial experts in the world to join these dots and show you how to potentially profit from what's going on…
Or if you simply want the chance to make a personal fortune from the coming clean energy rush…
Get your name down NOW for The Beyond Oil Investment Summit now!
Register now and you can watch the summit 100% free: