6 exclusive episodes over 6 days – live online from 9am on Wednesday 16th June
Join James and 7 more clean energy investment experts to discover...
100% FREE report: James will give away the name of the company he predicts will be the first Clean Energy giant. You will get the name, ticker symbol and investment analysis just by signing up for the summit.
Two GREEN MYTHS still holding back investors from making money from the biggest megatrend of the decade
Why November 2021 could see the "train leave the station" as investors scramble to chase the wall of money hitting the clean energy sector
Forecasts are not reliable indicators of future results.
Details on 3 little-known stocks that could hand you massive green energy windfalls
The ultimate "Catch-22": How Big Oil's rebound could seal its demise…
The 4 criteria you need to uncover the best clean energy stocks– James' previous big winners had them all. Learn them for free during the summit
The one (popular) green energy investment to avoid at all costs
And much more…
Register for the Beyond Oil Summit
And UNLOCK an exclusive series of renewable energy research reports and videos – worth more than £200: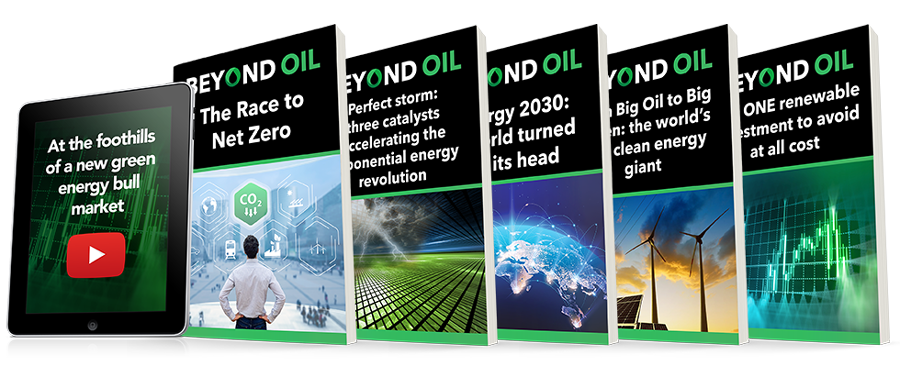 This event is FREE to watch…
Forecasts are not reliable indicators of future results.
A 'MUST-SEE' for anyone who wants to understand the biggest shake up to the energy markets in a hundred years…
And find out which stocks could be next to surge…
FREE Online Event – Reserve Your Spot Now:

Claim FREE bonuses worth more than £200

Who is James Allen?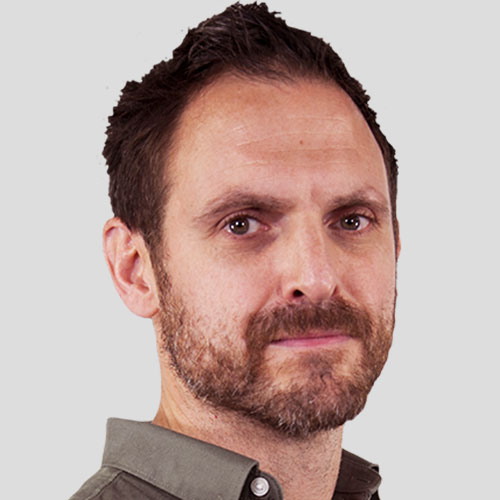 James Allen,
Energy insider and summit keynote speaker
James Allen has been imbedded within the energy markets for over 10 years.
He spent five years heading up an energy market bureau in New York. Before that, he ran an energy price-reporting desk in London.
Thanks to his time on the inside, he has a roster of contacts inside the energy market trading community, including execs and CEOs from all the major energy companies and exchanges in Europe and the US.
Now he pours his decade of experience, insights and contacts from the industry into working full-time for British investors.
According to James, it's a very exciting time to be in the energy markets. We're seeing momentous changes and opportunities, the like of which the industry hasn't seen since Edison's day.
And James might be the only energy insider showing British investors how they could make a fortune from this epochal transition away from fossil fuels, and into renewables.
Forecasts are not reliable indicators of future results.
In the last 18 months, he has delivered to his readers amazing gains like 148%, 251%, and even 838%.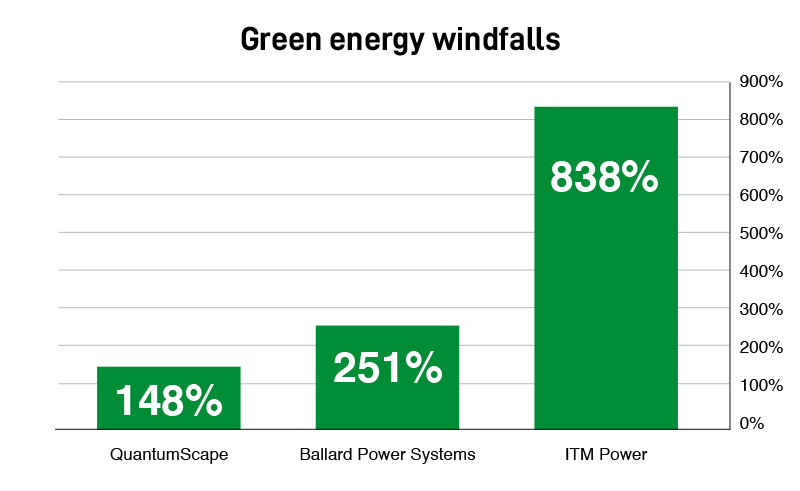 Past performance is not a reliable indicator of future results
Quantumscape merged with Kensington Capital. No annual performance data available for Kensington Capital.
Ballard Power 2016: 3.26%, 2017: 150.45%, 2018: -41.01%, 2019: 182.93%, 2020: 220.91%
ITM Power 2016: -2.69%, 2017: 69.61%, 2018: -39.02%, 2019: 204.91%, 2020: 626.11%
But as he says, it's the next stage of the energy transition that should get you more excited.
He will reveal more about what comes next in the energy transition during his keynote speech called "How you could turn every £1,000 into £5,000 or more with the right clean energy stocks".
Ok, so let's run through exactly who you will be hearing from on the big day:
The 2021 Beyond Oil Summit roll call
A who's who of world-leading clean energy investors, experts and industry insiders: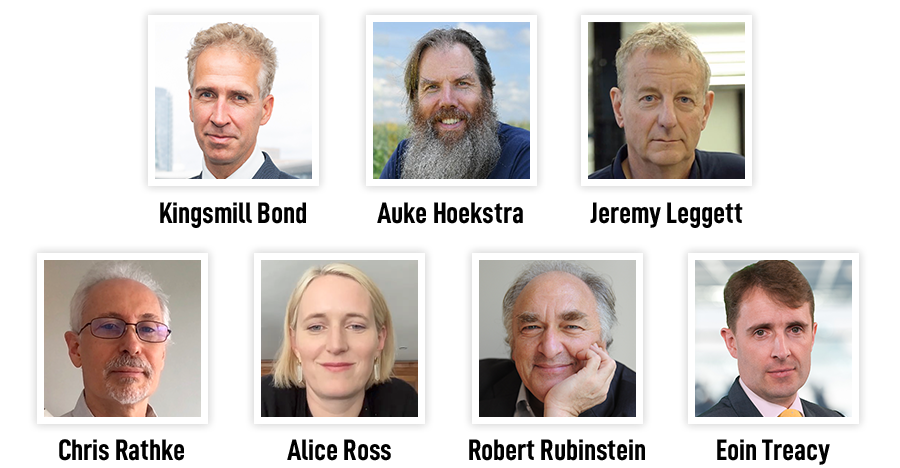 As seen on BBC World News , Bloomberg Television, RT, Financial Times, The Huffington Post, The Guardian, The New York Times, Barron's, The Times, Reuters, Metro, The New Yorker, Forbes, MarketWatch, MoneyWeek, The Independent, Bloomberg and more!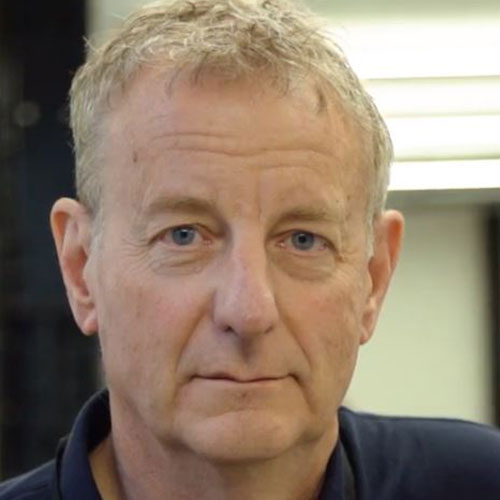 Jeremy Leggett - "Exciting opportunities in wind and solar energy"
"I think the most telling thing for Big Oil is the emergence of shorting... The writing's on the wall and people need to get out."
Jeremy Leggett is a social entrepreneur who founded and spent 22 years at Solarcentury. Once named the UK's fastest growing renewable energy companies.
Jeremy has also spent 7 years as the chair of the London-based energy and financial thinktank Carbon Tracker. Which researches the impact of climate change on the financial markets .
He has won a long list of awards for his work in the energy industry and development of energy technology. He was once described by The Observer as "Britain's most respected green energy boss."
He's passionate about writing and has been published in The HuffPost, The Guardian, The Financial Times and is the author of 6 books.
---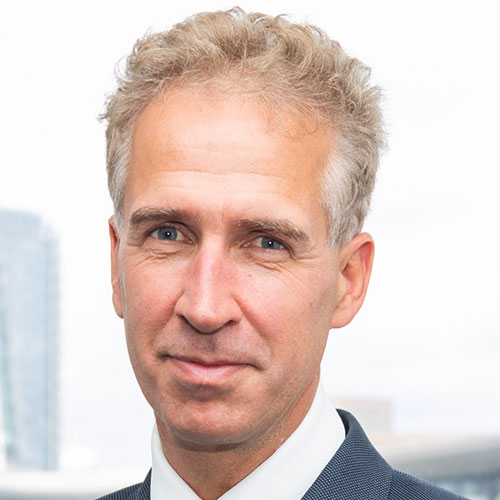 Kingsmill Bond - "The Energy Transition – A goldmine of new opportunities"
"The world as a whole is very clearly shifting because there are many more people who live in countries in who's interest it is to embrace renewables than there are countries who's interest it is to embrace fossil fuels."
Legendary energy strategist Kingsmill Bond works at the London-based thinktank Carbon Tracker and is a member of the World Economic Forum.
Before that he spent 25 years working as a City equity analyst and strategist for Citibank, Deutsche Bank and Sberbank.
He's written extensively about the transition to green energy and its impact on the financial and political system. His reports are regularly quoted by major publications such as The Wall Street Journal, Reuters, Financial Times, The Guardian and The New Yorker.
---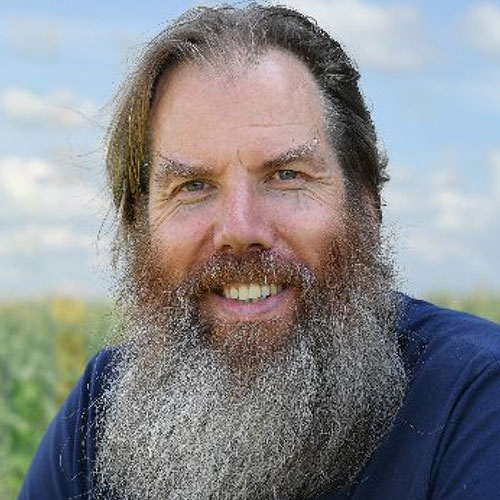 Auke Hoekstra - "Electrification: The biggest transition since the industrial revolution"
"Solar, wind and electric vehicles, all that kind of thing, are growing much faster than anybody ever thought."
Auke Hoekstra, also known as "Electric Auke," has a passion for debunking the myths around electric vehicles and renewable energy systems.

He's a leading expert in zero emissions planning and mobility with over a decade of experience. Coveted by governments and grid operators all over the world for his expertise. His company Zenmo creates state of the art models used to plan and develop new green energy infrastructure.
He also works at Eindhoven University of Technology as a Senior Advisor on Smart Mobility and Program Director for green energy-focused research group NEON.
---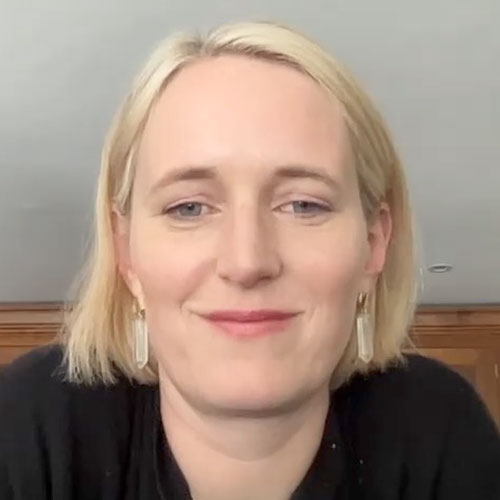 Alice Ross - "Simple ways to invest more sustainably"
"Studies that are out there on this do not prove at all that you have to give up performance if you're investing sustainably. If anything, they're showing that you probably make more money investing sustainably."
Alice Ross is a renowned journalist, writer and editor who's worked for the Financial Times for over a decade.
Alice started out as a staff writer on the Money Management team and worked her way up to become a Personal Finance Reporter. Later she held the role of Deputy Personal Finance Editor, Currencies Correspondent, Frankfurt Correspondent and Frankfurt Bureau Chief.
In more recent years Alice has been the Editor for 3 different divisions, Editor of Financial Times Wealth, Editor of Trade Secrets and most recently Deputy News Editor.
Last year Alice also became a published author with her book titled "Investing to Save the Planet".
---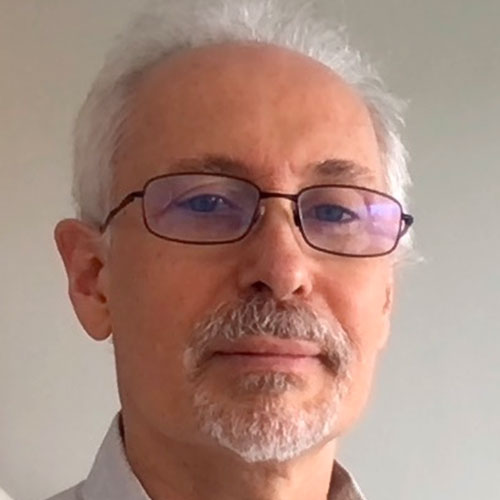 Chris Rathke - "How we get solar to 100x growth"
"There are entirely new possibilities which were not visible 5, 10 years ago. And it's all coming together. So that makes me quite optimistic that this will actually happen, that we will see something like a 100-fold increase in renewable energy over the next two or three decades."
Chris Rathke's investing career started as an analyst and fund manager where he worked for UBS in Asian banking markets.
He has spent the past 20 years researching and investing in the green energy sector, primarily in solar energy.
Chris is now the manager of the Luxembourg Select Fund's Solar and Sustainable Energy Fund A1. Which, according to Citywire, was the 9th best preforming cross-border fund of 2020.
---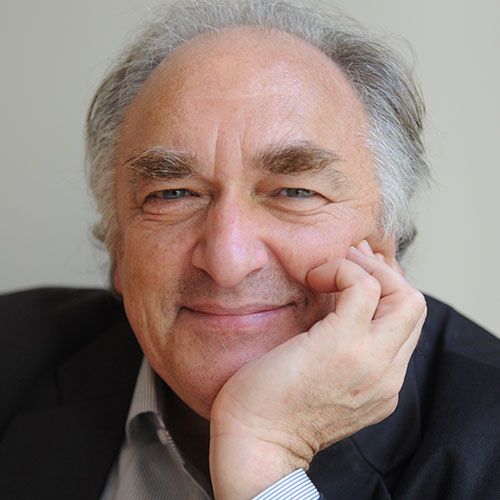 Robert Rubinstein - "The truth about sustainable investing"
"I think people are realising that we're getting close to the point of no return..."
Robert J Rubinstein's mission is to create a more sustainability-focused financial system. He works to encourage and highlight the benefits of investing in Triple Bottom Line Investing. A system that benefits, people and the planet, as well as the pockets of investors.
He's the founder of the TBLI Group which aims to "increase understanding and awareness of the benefits of a value(s) based financial system, and thus help mobilize money flows into ESG and Impact Investing to ensure a brighter future."
---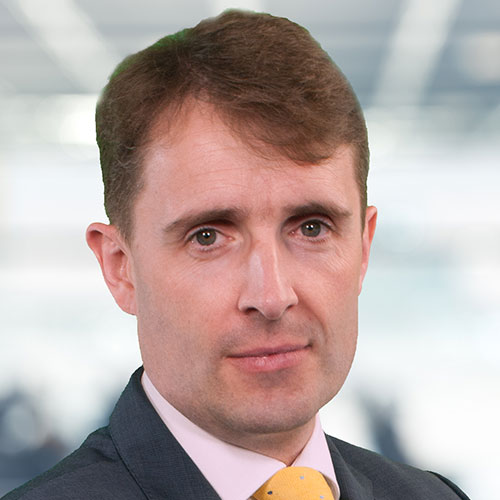 Eoin Treacy – "A fund manager's perspective on the energy transition"
"The fight against renewables is over…"
Eoin Treacy is a trader, fund manager, author and wealth advisor. He has appeared numerous times on CNBC, Bloomberg TV and the BBC. He sits on the board of three financial institutions in the USA, one of which was named America's number one for family wealth planning.
Eoin has spent a large part of his career researching breakthrough technology and energy companies.
If you have an investment portfolio and you want to give yourself the best shot at moving into a high-growth trend that could last a decade.
If you want to find the stocks that could lead the energy transition to potentially nosebleed highs…
Forecasts are not a reliable indicator of future results
If you want to invest in ethical companies but do not want to sacrifice potentially life-changing returns.
If you want to move early – with the smart money – and avoid having played out stocks dragging your portfolio down.
And if you've never invested in renewable energy before but have heard a lot of noise about it… we will show you exactly what's happening and smart investments to make now.
The only way to watch the summit (for free) is to get your name down below.
Reserve your free viewing pass now and you will also secure exclusive research I've produced to get you ready for the summit – at no cost.
What readers of James Allen's energy investment bulletin are saying:
Past performance is not a reliable indicator of future results
"Your ability to pick winners is amazing – I have 17 of your recommendations in my portfolio with a total gain so far of 458%, with [company] leading the pack. Considering I don't view these as short term investments, that is quite remarkable - thank you so much. Please keep up the good work."
– S.P.
"James delivers his proposals with thorough examination and great enthusiasm. I am more than confident that through his knowledge and guidance, I will be not only better educated on energies of the future, but wealthier too."
– E.N.
"Thanks for the great service James... Keep up the great work young sir!"
– K.S.
"Thanks for all your good work."
– A.A.
"I will follow your recommendations very carefully and act on them. I've got everything else in your portfolio already."
– T.H.
"I am enjoying all your investment newsletters very much and am benefiting financially as a result of following your advice."
– R.N.
"I wanted to thank you for your work."
– J.H.
"I'm a private investor and I wanted to say how grateful I am for your insight into energy stocks, particularly the hydrogen ones you have recommended...I find it fascinating reading about the latest advances and love the fact your publication champions investing in renewables as I am deeply concerned about current and future environmental impacts."
– RDS
"I have been reading your newsletter and reports since you started, and your research is much appreciated."
– J.R
Past performance is not a reliable indicator of future results
"Sitting on a profit a whisker under 200%. Didn't follow the recommendation to sell half as I feel this is going to run and run, and I'm comfortable weathering fluctuations. My small portfolio is showing a profit of almost 50% thanks largely to Southbank's tips. Many thanks."
– M.C.C.
If you're trying to understand how the world is shifting from fossil fuels to renewables – and how it will affect you…
If you can sense that the train is leaving the station…
If you do not want to risk being left behind holding 'yesterday's stocks'
Forecasts are not a reliable indicator of future results
If you want some of the smartest financial experts in the world to join these dots and show you how to potentially profit from what's going on…
Or if you simply want the chance to make a personal fortune from the coming clean energy rush…
Get your name down NOW for The Beyond Oil Investment Summit now!
Register now and you can watch the summit 100% free:
FREE Online Event – Reserve Your Spot Now:

Claim FREE bonuses worth more than £200