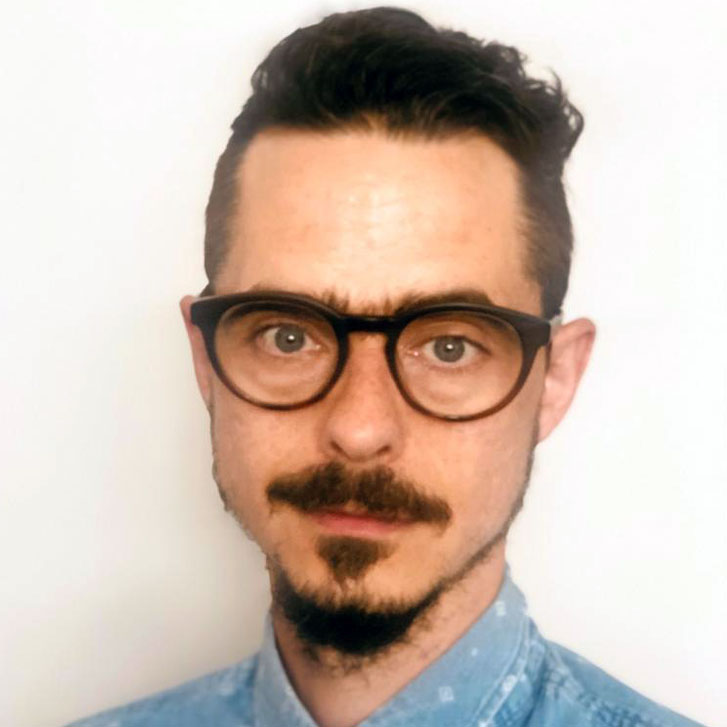 Paolo Cabrelli,
Publisher, Southbank Investment Research
Dear Fellow Investor,
If you've watched some markets soar even as Covid-19 ravaged economies , and wonder how much longer this can go on…
If you worry what the rise of inflation will do to markets and your retirement plans…
In fact, if you have any money in stocks at all…
You need to register for this FREE online event right now
Because, as an investor – whether novice or veteran – what you do with your money this summer could make a significant difference to your bank balance.
Except for the month-long crash in March 2020, the stockmarket has been rising for over 12 years.
A lot of people – including some billionaire investors – think it can't go on much longer…
Billionaire Jeremy Grantham, for instance, warned back in January that we're in the kind of bubble that never ends well – in fact, it's always followed by collapses of 50% or more.
No doubt we're a lot closer to the end of the bull market than the start. But what happens next?
Will we see a melt-up – an explosive move higher in which the markets double or triple before slamming back to earth?
Or a melt-down – the long awaited for crash that so many market watchers expect?
I'll let you in on a secret: No one really knows.
But it's crystal clear we're at a critical turning point.
And one thing is for sure: you cannot afford to be on the wrong side of what comes next.
On Thursday 8 July, I'm going to introduce you to a unique tool – pioneered by a "mathematical genius" – that is designed to help you make the most of the remaining months of the bull market… and sidestep what many believe will be an inevitable crash.
Imagine boosting returns on stocks you already own significantly... without using options or leverage of any kind.
Just take a look at what this tool could have done to your results from one of the UK's most popular stocks.
Royal Mail (RMG) returned just 14.2% from December 2017 to May 2018…
But this tool would have given you signals enabling you to take an extra 115.1% profit over the following years – again, without options or leverage.
Simulated past performance is not a reliable indicator of future results
How is this kind of performance boost possible without options… without any kind of complicated trading… and without even changing the stocks you own?
Of course, this is one of the best examples and this strategy will not always produce these kinds of results. But we'll explain everything in detail in just a few days' time. Frankly, there's no time to waste…
History tells us that it can take as much as twenty years (or more) to recoup your losses if you get it wrong at the end of a bull market.
And that's why I'm so excited to be hosting this event called The Final Rally on Thursday, 8 July at 2pm.
In it, I'll be joined by a very special guest.
As you'll see, this CEO was alerted to get out of markets in late February 2020, even as the rest of the world – and much of Wall Street – dismissed the threat of Covid-19.
Not only that – when the panic finally spilled over and crashed markets less than a month later, this CEO knew to re-enter markets at almost the exact moment they had bottomed out.
Now, he's not a doctor, or a government insider, or an expert in pandemics…
In fact, until a few years ago, this man was, in his own words, "a terrible investor."
His alert came thanks to an unusual tool that reveals the EXACT moment to cash out of your stocks for the maximum possible gains – regardless of whether the market is on a melt-up… or a melt-down.
If you have money in the markets – ANY markets – it's crucial you attend. In fact, I'm putting my reputation on the line for this one:
"This is the most important – and timely – investing information I've shared in nearly a decade in the financial markets. You simply cannot miss it."
The event is free to attend, which you can do from your computer, mobile phone or tablet. Thousands of people will likely be joining us from their homes and offices.
But to join them you must register ahead of time. You can do this free of charge. (If you can't attend at 2pm on Thursday, there'll be a limited number of replays available for attendees – so it is best to register your place.)
Your guide on when to get IN and OUT of the stocks in your portfolio
After 12 years of rising stocks, this could not be more timely.
We are currently in the longest bull market in history. The current bull market is more than double the average length of just 4.5 years.
So… Is it about end? Or is there another melt-up coming?
Well, there are plenty of people willing to give you their opinion.
Take a look at these recent headlines:
So what do you do?
Who do you listen to?
Well, I'll let you in on a secret…
Nobody knows how this finally plays out.
There are some very qualified people out there who'll make a compelling case for you. Some believe disaster is around the corner – a day of reckoning when the pandemic, years of money printing and central bank experiments finally break down.
Others think the market could roar higher from here – a dramatic melt-up as the economy and the financial markets burst out of global lockdowns. One last blow-out that could mint new fortunes.
I could even give you my own theories about what happens next…
But I'd be guessing too.
So, instead of sharing a big prediction about where we go next, I'm going to show you a radical tool… a tool that may mean you never invest the "regular" way again.
This tool acts like a guide for every investment decision you make.
It gives you the only signal that matters – buy or sell…
Helping you get INTO a stock at what it sees as the right time…
And OUT at the right time, too.
All you need to do is plug it into your existing portfolio.
It's that simple.
In The Final Rally, we will sit down with the man who developed this remarkable investing software Keith Kaplan.
How much of a difference can this tool make to your investing?
Well, let's stack it up against some of the stocks selected by our experts here at Southbank Investment Research over the last 30 months:
– ITM Power plc
This trade was a huge gain for the Exponential Energy Fortunes portfolio since May 2019, when James Allen called it a "hydrogen trailblazer." It was sold in two sales for an average gain of 816% in the EEF portfolio.
Past performance is not a reliable indicator of future results
But using Keith's investing tool, you could have claimed an extra 7% on top.
And it's not just one recommendation – here's how Keith's tool would have lifted Sam Volkering's entire Frontier Tech Investor portfolio.
That includes every recommendation – winners and losers both. No cherry-picking.
That's a 125% difference over two years… now look at the difference it would have made to his Revolutionary Trend Investor:
An 298% overall gain in three years, versus a 199% gain using THE EXACT SAME STOCKS with Keith's tool in your arsenal.
Can you see the difference this could make to your portfolio?
It gives you the signals to allow you to get in and OUT at the perfect time.
Boosting your profit, reducing your risk. The dream scenario for investors – especially in this time of wild speculation about where the markets are headed.
One Southbank Investment Research member now using this tool calls it:
"An invaluable tool making capitalism accessible and safe for the average retail investor."
Another says:
"The whole package truly has improved my investing for the better!! Keep up the great work!!"
Imagine for a second that it didn't matter to you whether the bull market continues… or goes up in flames.
Imagine you knew a way of maximising your profits in the upswing – and timing your exit to perfection in a downturn.
Imagine not having to worry about any of that.
This isn't an impossible dream.
In fact, it's far easier than you'd expect.
Just join me on Thursday 8 July at 2pm to see for yourself.
Consider… there have always been people ready to call the end of this bull market.
In 2020, JPMorgan released a note titled "The End of the Bull Market."
Markets are up over 25% since…
Or look back to USA Today in January, 2018:
Or Market Watch from September 2019:
And this from CNBC on 5th December, 2018:
If you'd taken these last three pieces of 'advice' and got out of the markets at the start of 2019...
You'd have missed 30 months that saw:
MSCI World Index - up 57%
US Dow Index - up 42%
Nasdaq - up 108%
China's CSI 300 - up 68%
Japan's Nikkei - up 48%
Past performance is not a reliable indicator of future results
Not all markets performed as well as these. The FTSE only returned 4% for example. But if you'd followed the headlines and exited these markets at the end of 2018, you'd have left a lot of potential profit on the table. If you'd split £10,000 in funds tracking those indexes and held throughout 2019, you'd have passed up on profits of £6,460, before fees and costs.
The same simple maths could be applied to some top performing shares too: Apple and Microsoft soared 256% and 157% respectively since the start of 2019 to 22nd June 2021 and Tesla is up 877% in that time frame.
Past performance is not a reliable indicator of future results
The point is: selling up and waiting for the inevitable crash would have cost you thousands in potential profits.
But equally… staying in the markets without an exit plan runs the risk of getting caught up in a panic – and seeing those hard won gains evaporate.
I don't want to see that happen to you.
And that's why I'm urging you to join me on Thursday 8 July.
How To Make More – With Less Risk
Thanks to this FREE online session, you will discover how to:
Boost Your Gains – understand why all investors have a tendency to favour losers over winners… and learn both when to sell AND the best time to buy back in too
How Much To Invest – strike that ideal balance between steadier stocks and those that are more speculative… because a large position size in a volatile stock almost always ends badly
Buy The Right Stocks For You – discover the amount of risk that will let you sleep at night… both for individual stocks and your portfolio as a whole
In other words…
You don't have to decide if stocks are going to crash…
Or continue their seemingly relentless march higher.
You simply position yourself to reap maximum gains if the markets keep soaring – and pinpoint the exact day when it is time to walk away.
Even better, you can customise this to your own taste… risk tolerance… or tailor it to thousands of different stocks.
Here's the proof you cannot AFFORD to miss this…
Melt up or melt down, what you do next is crucially important for when you plan (or hope) to retire.
The set of tools you will learn about in this FREE event have been back-tested to demonstrate how it can maximise gains and minimise risk.
Over the last 15 years, they have helped over 38,000 private investors in 73 countries worldwide...
A team of 30 engineers and researchers track over $20 BILLION in assets…
And millions of pounds are spent on the data and systems needed to bring these tools to you.
Here's what some of those happy, relaxed, better off investors now say:
"I am saving money like crazy by not selling profits too soon (this was my worst trading habit – grab profits right away)... now I feel safe letting profits ride and increase"
- Lorraine Kelly, Ph.D (Econ)
"I have finally found a solution to help manage the human emotions of investing as well as finding the right stock at the right time to invest… takes the guesswork out of when to buy and sell"
- Kevin T
"Instead of spending many hours a month trying to figure out how to make sense of these markets, it only takes a couple of minutes a month to do the same thing and it's more accurate"
- Lee Janes
"It has allowed me to relax about my investing with a plan in place. I can't begin to express how all of your hard work, has given me a true "sleep well at night" feeling"
- Mike Ogle
"I am now at just over $105,000 profit"
- Lee Janes
Past performance is not a reliable indicator of future results
To share their experience and find out everything you need to know, please enter your email address below and you can join this special session FREE of charge at 2pm on Thursday 8 July.
So, if you have ever put too much money into a stock because you were excited about it…
If you have tried to salvage a losing investment by doubling down on a stock…
If you have told yourself that you'll have to wait for the stock to get back to even before selling…
If you have ended up riding what should have been a small loss and turned it into a big loss that damaged your portfolio (worse: even wiped you out)…
And if you want to know EXACTLY when to sell your stock without going through all those anxieties…
THEN YOU NEED TO ATTEND THE FINAL RALLY.
Getting out of the markets with small declines is the best way to preserve your capital during bear markets – you could call it winning by not losing.
Getting out of the markets for the best possible gains is the easiest way to grow your capital during what could be the last melt up of a bull market.
Like I said, if you have any money in stocks, you should sign up for this event FREE of charge now.
Remember, you don't need to buy another share or newsletter…
And you can apply everything you learn to any existing portfolio – regardless of whether it is through Southbank Investment Research recommendations or not.
What's more it won't cost you a penny to tune in and find out more. Just a little bit of your time.
And learn how to ignore the noise of the markets and the press headlines, focus solely on the signals and discover how to risk less and make more.
In the event our host, editor of Capital & Conflict Boaz Shoshan, will ask Keith all the questions you need answers to.
How does this portfolio tool work?
How can one number – which Keith calls "the most important number in finance" – tell you when to get in or out of a stock?
How can a special portfolio Keith tracks of 26 billionaire investors – the "Billionaire's Portfolio" – allow regular people to not just follow but look to beat their performances?
And, of course, how can you get it working for YOU?
As you'll see, this tool works on not just stocks but also cryptos (in fact, the "most important number in finance" will tell you exactly when to get in and out of cryptos that take volatility to an entirely new level).
So if you've ever kicked yourself for dumping a promising stock too early… leaving thousands or tens of thousands of pounds in potential profit on the table…
If you've ever hung onto a losing stock for too long… or if you're haunted by a nagging feeling that this bull market may end at the worst possible moment for you…
Then I look forward to seeing you at 2pm on Thursday 8 July, where we'll address all of this and more.
Sincerely,

Paolo Cabrelli
Publisher, Southbank Investment Research
---