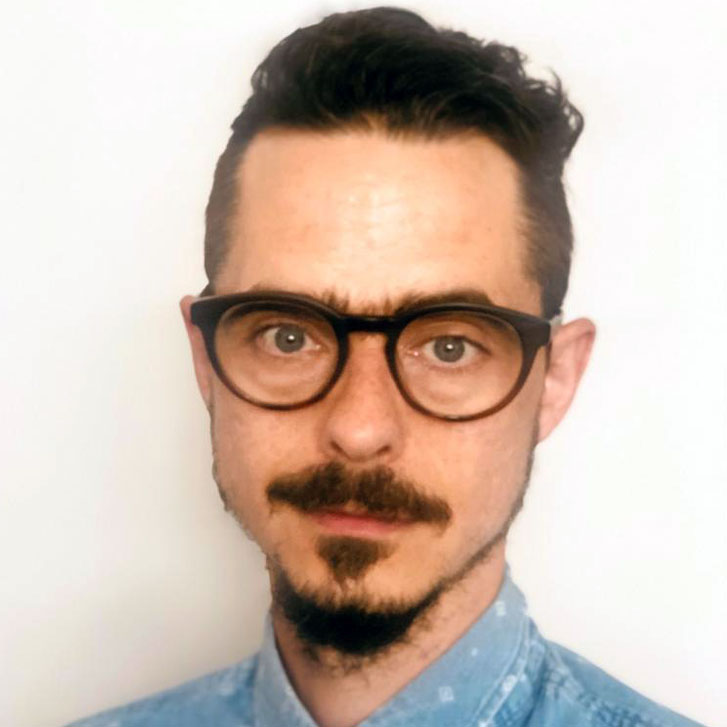 Paolo Cabrelli,
Publisher, Southbank Investment Research
Fellow trader,
If you want to turn your trading life around…
STOP making silly mistakes that cost you money…
And LOCK ON to trades that could add thousands of pounds to your trading profits every single month , depending on your starting trading pot…
Join our LIVE ONLINE TRADING SESSION on Thursday 26th August.
You'll be "in the room" in a special training session we have arranged for Southbank readers – for free.
The guys running the session are award-winning trading trainers… they've been showing home-traders how to improve their returns for almost two decades.
All thanks to a remarkable trading strategy they have developed called the "Sniper".
It doesn't matter what you trade.
FX…
Indices…
Gold…
Crypto…
Using patented software algorithms not available anywhere else in the world, you can start applying this "Sniper" strategy to your trades within the next few days if you choose…
And potentially start making a lot more money.
Our live trading event kicks off at 10.30am sharp on Thursday 26th August.
You'll learn:
The crucial mistakes most people make that prevents them from succeeding as traders…
How a select group of traders make thousands in profit each month working as little as 20-30 minutes a day…
Past performance is not a reliable indicator of future results.
How a simple 3-step identification process can help you pinpoint trades with the strongest profit potential…
Why successful traders often work a lot less and yet make more money… all thanks to this 1 hidden advantage they have… (that you can use yourself, if you know how )…
And more.
Warning: this event is limited to just 500 free spaces .
That means only a tiny portion of our readership will benefit from the trading sniper masterclass.
To make sure you do not miss it – simply enter your details in the box below.
How much potential money could you stand to make, by applying this effective trading method?
Since 2013, the "Sniper Strategy" has averaged approximately 1,086 pips a month in profits .
Enough to put 2-3-4k in tax-free profits in your account, depending on how much you choose to stake .
Simulated past performance is not a reliable indicator of future results.
If you were to trade £3 per point, for instance, you could have targeted average gains as high as £2,700 per month.
And, using their proprietary software, the "Sniper Strategy" is very simple to use. Many of the most successful traders using it work as little as 20-25 minutes a day, according to the brains behind the service, who have …
More than 90 years of experience between them.
It's probably brand new to you… but the truth is this trading strategy has been used "under-the-radar" by traders for nearly two decades.
Guided by a company called Trendsignal.
Who are Trendsignal?
Trendsignal are not a Southbank company. It's important I point that out. Because it's very rare we share the work of anyone outside of our own stable of financial experts.
So why Trendsignal?
Because they are the real deal. They've been around since 2002, and you don't last that long in this business unless you're legit.
They have serious credibility. They've won multiple industry awards, including winning "Best Trading Education Provider" 6 years in a row…

And, importantly, they have a long list of verified happy customers who clearly benefit from what they do:
"I've found the trading signals and indicators to be an excellent addition to my trade management, producing additional profits on a regular basis."
- John Booth
"The trade signals that are identified has removed the reliance for having to be constantly watching charts and allows me if I want, to just trade for 30 minutes in the evening."
- Jonathan Packer
"I have found my ideal trading strategy that is currently making me profit of 1-1.5% per days."
- C.B.
"Look no further if you are serious about trading."
- M.B.
"I can consistently manage my traders and have consistency and probability."
- Nick.
If that sort of trading confidence is something you strive for. You need to get your name down for the trading "Sniper" Masterclass – now:
Because the "Sniper" trade is about giving you more confidence as an investor.
By using the Trendsignal's honed and tested 3-step checklist for identifying the secret "turning points"…
You can dial out all the market noise, and focus solely on pinpointing the one thing that matters:
Finding the trades most likely to make you money.
How can you know this?
The "Sniper" has generated a positive result 64% of the time.
That is on average, out of 100 trades, 64 are profitable.
In a world where most traders lose money….
This kind of strategy could make a huge difference to your returns.
So why wait, right? If you want to be a successful trader, then this is exactly the kind of opportunity you've been waiting for.
And I'd like to make it even more of a no-brainer for you to join our priority list:
BONUS. Free 5 day video series interview with the man behind the "Sniper" strategy.
Master trader Adrian Buthee has been at Trendsignal for nearly two decades, during which he's shared the "Sniper" strategy with thousands of traders.
He's recorded a free 5-day video series with our own Nathan Tipping, where he breaks down what it takes to become a successful, profitable trader…
Sign up today, and I'll send the whole video series to you.
Across the course of the next week, you'll discover:
The psychological tricks that hold most investors back… and how you can fight them off…
Why identifying potentially successful trades doesn't have to take hours of work… in fact, you can spot them with a simple 3-step checklist…
Why legendary value investor Benjamin Graham's "Mr Market" hypothesis can help you… even if you're a day trader !
Why arguing with your spouse could be affecting your trading returns…
How a common pen and paper could massively improve your results…
How targeting smaller returns can increase your feelings of stability and comfort…
One simple trick that can help you manage your investing mindset and stay in control…
Why most traders lose money… and how you can avoid making the same mistakes they do…
Why many successful traders spend thousands each year on a hidden advantage that most private investors can't get near… but you can.
And more.
Adrian will also talk you through a previous "Sniper" trade to show you what to expect when you attend your free masterclass.
If you want to make more money from your trading… you need to act now!
I don't want you to miss out.
That's why we've also agreed with Trendsignal to give you an additional bonus:
3 trading dossiers, all primed to help you become a better trader: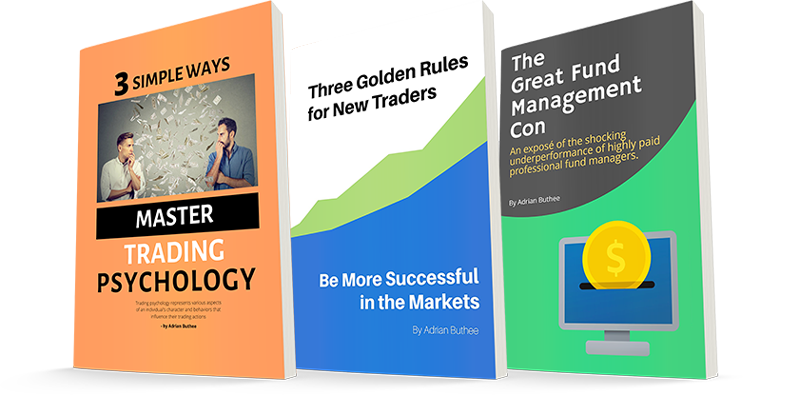 Free Dossier 1: 3 golden rules for new traders: be more successful in the markets .
What makes the difference between a profitable trader and a failing one? How can you thrive where most other people fail? In this report, Adrian exposes the truth about what he's learned from more than two decades in trading.
Free Dossier 2: 3 simple ways to master the psychology of trading
As a trader, emotions can bury you. The more you can control your state, the more likely you are to succeed. In this guide, Adrian shows you 3 crucial steps to do exactly that.
Free Dossier 3: The Great Fund Management Con
Is the financial world really set up for your success? Adrian shares his views on the world of money management… and be warned; he's not holding back!
The decision you make here could transform the way you make money from the markets…
And help you to identify and pinpoint profitable trades over and over again.
So, let's not wait any longer. All you need to do to sign up for the free online video series is to add your email address in the box here:
Many thanks,

Paolo Cabrelli
Publisher, Southbank Investment Research
PS. As I said, only 500 people are going to be able to attend the LIVE trading training session. I think you can already see that being in the room with these award-winning trading educators could prove a turnaround moment for your trading life. So the last thing you want to do is drag your feet, sign up too late, and then see this:
So, get your name below and I'll show you how to book your seat immediately. I expect demand to massively outstrip available seats:
---