Urgent investing call. Tune in @ 4pm, this Wednesday to discover:
How the Russia/ Ukraine conflict has exposed the darkest flaw in the global energy system
Why it has become a global political necessity to re-gain energy security
Which renewable firms are already surging on the back of the Ukraine tipping point
The name and ticker symbol of the rising-star wind firm that should be flashing on your radar
Details on 3 rising-star clean energy stocks that I think could be your best shot at capitalising on the flood of money hitting the ACCELERATED energy transition right now!
Do not miss this once in history collision of forces that is already beginning to send some clean energy stocks SKY HIGH: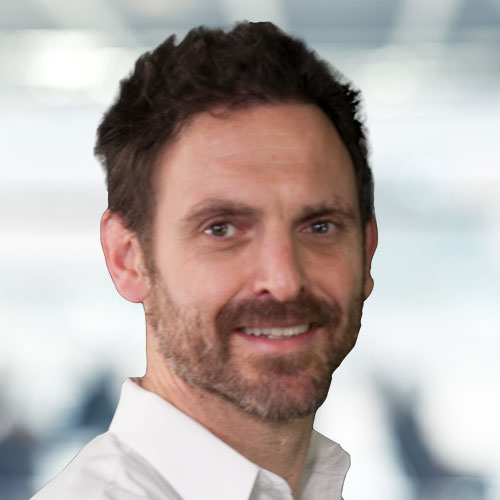 James Allen,
Chief Energy Analyst, Southbank Investment Research
It's James Allen here.
Join me at 4pm on Wednesday for what promises to be the most urgent investing call of my career.
And I mean URGENT!
I have spent almost 20 years researching, analysing and investing in the clean energy market. I have seen it develop from the inside – from a fringe sector in the early 00s, to the red-hot industry it is today.
But what's happening as you sit there reading this—taking place right now—demands immediate attention.
The tragic invasion of Ukraine has sent shockwaves through the global energy markets. We've seen some of these after-effects ripple through our own lives. I'm sure, like me, you wince every time you fill up your car, or open your energy bills. Prices have run sky high.
But that's just half the story. Because Putin's senseless war has triggered a new surge of capital into clean energy stocks.
The war is heartbreaking, no question. But, as investors, we cannot ignore the implications it has on the market.
Take a look at this – a wave of clean energy firms have been flying since the outbreak of war, a mere 40 days ago (as of 4 April):
Solaredge Technologies Inc (SEDG) +42%
Enphase Energy Inc (ENPH) +70%
Gevo Inc (GEVO)Energy +67%
Powercell Sweden (PCELL) +52%
Lithium Americas Corp (LAC) +51%
Past performance and forecasts are not a reliable indicator of future results.
I could show you many more – but I'm sure you sense the massive investing story developing here already…
If you can be selective – and lock on to the right clean energy stocks – this is looking like one hell of an opportunity… If you can move fast and make a move now. Because this could be just the start of the big surge to come.
In my view, the sky is the limit.
In my urgent investing broadcast on Wednesday, I'll show you:
WHY Putin's war has kicked the US, EU and Great Britain's clean energy transition into OVERDRIVE
Details on THREE under-the-radar clean energy firms I am calling a "MUST-BUY"
PLUS, the name and ticker symbol of a gem of a wind energy stock that should be at the top of your watchlist. 100% free of charge!
In 2020, I told thousands of investors here at Southbank Investment Research, forces are aligning for one hell of a run up. What happened next exceeded even my expectations!
Clean energy stocks raced from the margins, to the mainstream – posting mind-bending gains week after week. Some of those, like the three you see below, I managed to share with my subscribers:
ITM POWER – UP 816%!
Nikola Corp – UP 565%!
Ilika – UP 547%!
In fact, 2020 was a banner year for clean energy and subscribers to my renewables investing advisory.
As this note form one of my readers—M.D—shows:
Of course, not every clean energy stock in this sector, or the ones I recommend, shoot up like that. These are exceptional examples. We all have to take losses on the chin. That's the nature of investing.
This is a fast moving, volatile market. I mostly target small stocks (with the potential to climb hard and fast) so they are naturally riskier and not as liquid as the big bluechips most people invest in.
Of course, these price moves can work against you too.
That's why you should only ever invest money you are prepared to lose if things don't go your way. Never break that golden rule.
With that in mind, we've been on one hell of a run.
But I'm here today to tell you – no, to SHOW you – that the forces coming together right now… catalysed by Putin's hell-bent invasion of Ukraine…
Could take everything we have seen from this market before to a WHOLE NEW LEVEL.
Forecasts are not reliable indicators of future results.
Putin's war is proving to be a key moment for the energy transition – a market mega-trend that has already been pegged to see a $100tn wave of investment over the coming decades.
But that timeline has now hit FAST-FORWARD.
As US Energy Secretary, Jennifer Granholm, puts it:
"The solution is switching our fuel systems so that we are relying NOT on Russia… NOT on Saudi Arabia… but ourselves.
No country has been held hostage to access to the sun… or access to wind. That's why we HAVE to accelerate to clean [energy sources]"
Read the writing on the wall…
Governments and giant corporations are waking up—seemingly, as one—to the true cost of having to rely on unpredictable and dangerous nations for our energy supply.
It's become an urgent matter of security, and stability, not to mention an ethical priority.
Every single day that goes by the rush for energy independence across the globe… to urgently cut ties with politically undesirable oil and gas nations… gains blistering momentum:
The European Commission has today proposed an outline of a plan to make Europe independent from Russian fossil fuels well before 2030
The European Commission
Russia's war will hasten the drive for clean energy security
The Lowy Institute
Ukraine war: Countries must accelerate move to clean energy to avoid being 'held hostage to Vladimir Putin', US says
Sky News
EU to step up push for clean power as Ukraine conflict escalates
The Financial Times
Where is this multi-trillion-dollar exodus of capital headed?
It's obvious, at this point, isn't it?
Leading clean energy firms.
And I'd like to show you how to take maximum possible financial advantage. Join me at 4pm on Wednesday:
The money migration away from fossil fuels, controlled by dangerous, inhumane nations…
And into clean, domestic energy sources has hit WARP SPEED.
Just take a look at some of these headlines from recent weeks:
Let me show you where the best opportunities are hiding.
In fact, there are 3 stocks at the top of my buy-list right now that I want to share urgent details on…
EACH of these under-the-radar firms could capitalise on the URGENT global drive to switch to clean energy sources:
THE HEAT PUMP FIRM ON THE CUSP OF A POTENTIAL PRICE ERUPTION
600,000 heat pumps will need to be installed PER YEAR in the UK by 2028 – and this stock is one of the best-placed in Europe to take full advantage of the impending heat pump mega-boom. With calls for its playing field to treble within the decade, this company is almost like a 32-year-old, 18,000-employee start-up – which means we could see its share price surge by up to 200% in the next three years as demand for its technology skyrockets!
MY #1 SOLAR STOCK TO BUY TODAY
This firm owns a large chunk of an Oxford University spin-off behind potentially the BIGGEST technological advancement in the solar industry – and its tech is estimated to be THREE years ahead of its competition! Perfectly poised to capitalise on a 100% year-on-year EU growth rate that's only likely to increase in the aftermath of the Russia/Ukraine conflict – we could see this company's shares TRIPLE in value in the next few years!
(And here is the most mouth-watering play on my buy-list right now….)
THIS UK WIND STOCK COULD BLOW THE DOORS OFF
This ambitious company is uniquely positioned to dominate a niche corner of the booming offshore wind market. It's already posting healthy profits after attracting £84 million in capital investment from its IPO – but as the energy transition gathers pace and Europe's need for offshore wind solutions grows exponentially, I believe this stock has the potential to tear 400% over the next 18 months!
But long-term, I believe this overlooked wind firm could return a whopping x20 return. That would transform a £1k starting-stake into £20,000 (before fees and costs).
Forecasts are not reliable indicators of future results.
You'll learn more – but only if you get your name down to watch our special situation broadcast on Wednesday (13th April), "The Energy Reckoning"…
Frankly, if you have a penny in the markets… or even a passing interest in green energy investing – this broadcast is required viewing.
In Putin's war, energy markets have just been subject to a colossal shift to the forces driving them.
And that, for you, represents an opportunity to reap some of the biggest investing returns of your life.
On Wednesday, at 4pm sharp, I'll equip you with the know-how and tools you need to do just that.
The market is moving – join us:
Best,

James Allen
Chief Energy Analyst, Southbank Investment Research
---